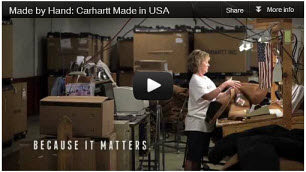 Posted: October 17, 2012
Source: Teamster Nation
Our brothers and sisters at the UFCW asked us to share this video. You might want to click through and see the comments. Not all Carhartt products are made in the USA. But at least they're trying.
Read the complete source story here.
---