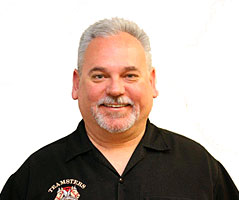 An Op-ed by Local 174 Secretary-Treasurer Rick Hicks
The tax on sugar-sweetened beverages proposed by Seattle Mayor Ed Murray is a disaster in waiting for local workers, businesses and families. On its surface, the tax may sound like a good idea: fighting the obesity epidemic while funding education at the same time – who wouldn't like that? But the reality is that it is working families who will end up shouldering the heavy burden of this proposed tax.
Similar taxes have already been implemented in other major cities in the United States, and the effects have been devastating to workers. Teamster families at Local 830 in Philadelphia have already begun to feel the negative impacts that this tax creates, as Philadelphia started collecting a 1.5 cents-per-ounce tax on sugar-sweetened and diet beverages on January 1, 2017.
Since then, Local 830's Principal Officer Danny Grace reports that: Beverage companies as a whole have seen their sales decrease between 40%-54%; Pepsi Philadelphia has announced a first round of layoffs of between 80-100 employees, and Teamster commissioned salespersons for Pepsi have seen their weekly take home pay decrease between 50% to 70% due to lost sales in the market; Coca-Cola has initiated layoffs of approximately 30% of its work force in Philadelphia; Canada Dry/7-UP and Dr. Pepper has initiated layoffs of 35 Employees.
All of these job losses have come from a tax of 1.5 cents-per-ounce – but Seattle Mayor Murray has proposed a tax of 2 cents-per-ounce. That is 33.3% higher.