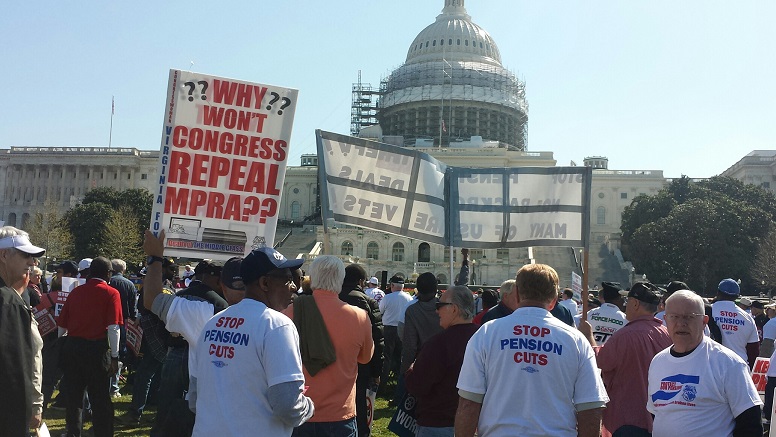 TEAMSTER.ORG | Thousands of Teamsters, retirees and their families rallied on Capitol Hill today to let Congress and federal authorities know they are not backing down in their fight to preserve their hard-earned Central States Pension Fund benefits.
The rally drew senators, congressmen and union leaders. But just as importantly it brought a face to the pension cuts filed by Central States, which has proposed reducing them by as much as 70 percent for retirees and workers, many of whom are too old to work to bring in extra pay. The Treasury Department has until May 7 to rule on the proposal.
Teamsters General President Jim Hoffa said those who have paid into plans like Central States deserve to receive the pension they were promised.
"It's our money," he told pension rally attendees. "We paid into this fund, we want to get this money back. The longer you paid into the fund, the higher the cut. Does that make any sense?"
A bipartisan collection of lawmakers agreed, saying there is no justice in undoing retirement security for hundreds of thousands of hard-working Americans.
— Read source story.