June 26, 2017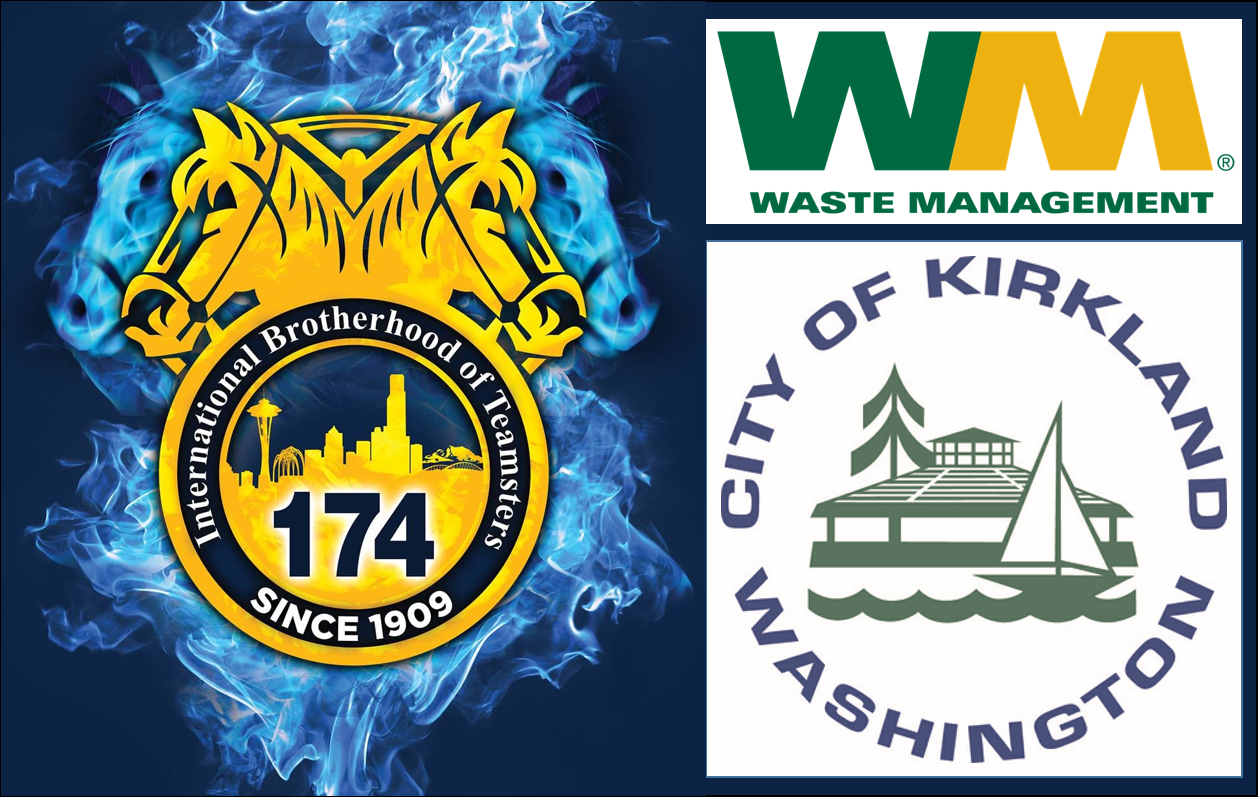 There was some good news on June 20 for our Teamster members at Waste Management in Kirkland, as the Kirkland City Council has just voted to extend their contract with Waste Management for two years. This will provide extra job security for the 27 Teamsters Local 174 members who collect residential and commercial trash within the City of Kirkland.
"We are pleased with the City of Kirkland's decision to stick with our members at Waste Management as their official trash collectors," said Teamsters Local 174 Secretary-Treasurer Rick Hicks. "These workers have been doing a great job so far, and like we always say: if it ain't broke, don't fix it."
The City will revisit the decision in 2019.
Founded in 1909, Teamsters Local 174 represents 7,200 working men and women in the Seattle area. "Like" us on Facebook at www.facebook.com/TeamstersLocal174.