Several changes and additions have occurred here on the staff at Teamsters Local 174.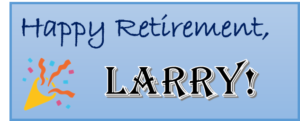 Firstly, after more than 50 years as a Teamster and almost 20 years as a Business Agent, Senior Business Agent Larry Boyd retired on January 13, 2017. Larry's decades of experience mean that he left behind a very large pair of shoes to fill. We all wish him well and hope that he enjoys the next chapter of his life.
However, here at the Local, the show must go on. Larry's jurisdiction, which included Sand & Gravel as well as Heavy Construction and over 40 Project Labor Agreements, will be split between two Business Agents. Heavy Construction, including Hos Brothers, ICON, Lakeside Industries, Merlino Construction, Mid Mountain Contractors, OMA Inc., and Scarsella Brothers, will fall to Senior Business Agent Carl Gasca. With ten years' experience as a Business Agent here at Local 174, Carl is more than equipped to handle the needs of our Teamster members within this industry.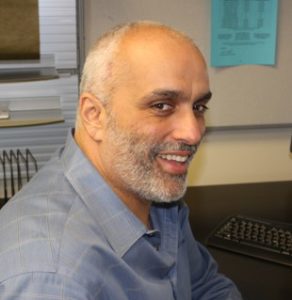 The remainder of Larry's jurisdiction, as well as the Recology Recycle Center and RENU Recycling Service, will go to a new member of the Local 174 family: Mike Walker, formerly a driver for Cadman. He joined the staff here on January 30, 2017. Mike has been a shop steward at Cadman for five years and has assisted in multiple organizing campaigns here at the Local. He was also an elected delegate to the IBT Convention in 2016.
Mike is extremely familiar with the Sand and Gravel industry and its Teamster membership, having been part of it for 17 years at Cadman and 25 years as a Teamster, and he will be a passionate advocate for our members in that industry. We are excited to have him on the staff here, and he looks forward to giving 110% in support of Local 174's members.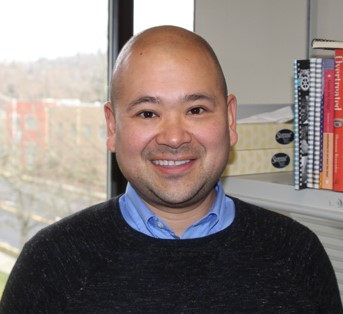 In another exciting addition to the team, Teamsters Local 174 will be benefiting from the expertise of one more new Business Agent, Pete Lamb. Pete joins us from the staff at Teamsters Local 117, where he served as a Business Agent for eight years. He is a gifted contract negotiator as well as experienced Business Agent, and will be an asset to our Local Union. Pete also joined the Local 174 staff on January 30, 2017. His jurisdiction will include Food Services of America, Matson, Mondelez, Puratos Bakery, Ruan Transport, Sears Roebuck, Seattle Times, Southern Wine & Spirits, and Transervice.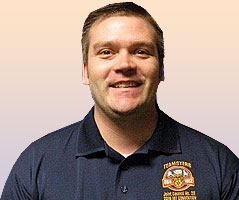 Finally, our members at UPS may have noticed that one of their Business Agents, Bill Byington, has retired and been replaced by Nate Madoulet. This change happened in September 2016, and Nate has already risen to the challenge of the position. He is responsible for serving UPS Teamsters at Redmond Preload, Redmond Package Car Drivers, Tukwila Local Sort, Pacific Local Sort, Valley Local Sort and the Boeing Field Sunrise.
"We expect these transitions to be handled as smoothly and seamlessly as possible through the incredible teamwork that has defined our staff here at Local 174," said Secretary-Treasurer Rick Hicks. "Our members will always be our first priority, and you will all be in good hands. Your needs will continue to be met and your voices will continue to be heard. We look forward to an exciting 2017."
If you have any questions about how these staff changes will affect you, feel free to contact us here at (206) 441-6060.