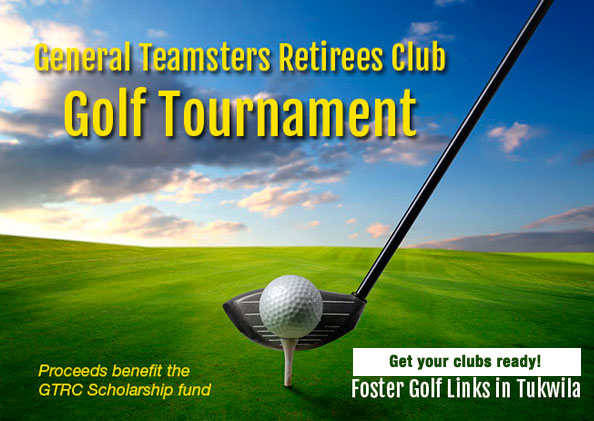 Do you have a child heading for college or trade school?
The General Teamsters Retirees Club holds a yearly Golf Tournament in August to raise funds for Scholarships for Teamsters children/grandchildren.
You can help by getting a foursome together and joining with others on August 13, 2016 for a fun day of golf. There will be prizes, a raffle and lunch.
Applications for both the Golf Tournament and the Scholarships are available at your Local's office or on this web site.
You may also call the GTRC voicemail at (206) 441-0504 and leave your name, telephone number and address.
Golf Tournament applications must be turned in by August 1, 2016.
Scholarship applications must be turned in before July 8, 2016!