TEAMSTER.ORG | Last month, the U.S. Department of Labor (DOL) took steps to lessen the influence of for-hire consultants and attorneys who engage in union busting for companies looking to tamp down on organizing on their job sites.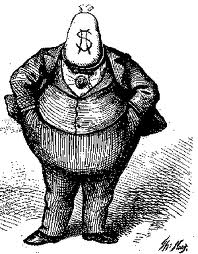 Naturally, big business didn't like it. And now, in a surprise to no one, Republicans in Congress are running to help their corporate cronies.
The House Education and Workforce Committee is set to hold a hearing later this week in an effort to do away with the DOL's "persuader rule," saying it violates companies' First Amendment rights. Such a finding would be comical if it weren't so sad. Earlier this month, Rep. Bradley Byrne of Alabama introduced a resolution because he said the new rule would upend years of legal precedent.
"I am proud to introduce legislation to protect hardworking Americans and employers from a rule that would restrict privacy, upend the attorney-client relationship, and limit employee access to information during an organizing campaign," he said in a release.
Of course, as Teamsters General President Jim Hoffa himself noted, the rule change does none of those things. It is merely a method to crack down on corporate America's shadiest anti-union behaviors.