Marie Harper, Office Manager & Bookkeeper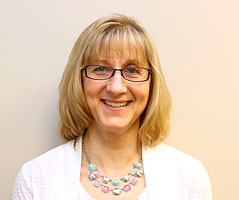 I am Local 174's Bookkeeper. Prior to joining Local 174 in 2008, I was a bookkeeper for over ten years in the retail/service industry. I most recently worked for a company which was acquired by NW Computer Support about two years ago. The Local 174 Office is conveniently located next door to that company's office and I enjoyed taking a walk through 174's parking lot during breaks. Of course, 174's parking area is actually that of Joint Council of Teamsters No. 28 and is shared by Local 117, Local 763 and the JC-28 staff. I found the people coming and going at the Teamster Building to be quite friendly, many of them giving me an encouraging comment or stopping to say "Hi." One day I ran into Local 174 Senior Business Agent Tim Allen, who asked me, "By any chance, are you a bookkeeper?" Local 174's previous bookkeeper had moved on to a new job. The timing to make a change for me was perfect, and I'm very excited to be with Local 174 now, and to get the chance to learn more about the Teamsters and to meet with the members of this Local!
Laurie Wood, Dispatcher, Construction, Hiring Hall Coordinator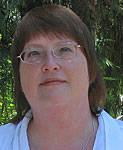 My career at Local 174 began as the Administrative Assistance to the Secretary-Treasurer in 2004. In 2008, I transferred as the Union Dispatch Coordinator for the Heavy Construction Industry. I feel that it's a privilege and an honor to work for the members of Local 174. Prior to my employment at the Teamsters, I spent nearly 15 years driving cross country as an Owner/Operator running the lower 48 states.
The new position came with many new challenges and it gets very hectic at times, but I'm never too busy to assist the members or answer questions. Simply stop by the dispatch office located directly across the hall from the main front office to meet me and find out more about what I do.
Carol McNeilly, Administrative Assistant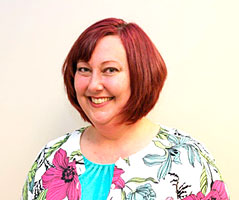 I was hired in March 2016 as an Administrative Assistant. My previous work experience includes 14 years in  City Government, serving as  City Clerk and Deputy City Clerk for two Washington municipalities. I am happy to be working at Local 174 and have met some great people in the time that I have been here. One thing I have noticed about the individuals who work in this field is the shared interest in helping others. This is something I enjoy as well, helping both internal and external customers in my role.
Renee Sullivan, Clerical Office Staff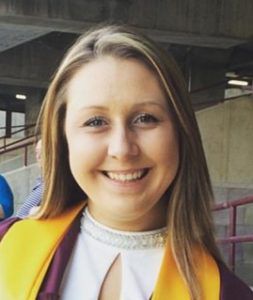 I am a graduate from Arizona State University, where I received a Bachelor's degree in Public Service & Public Policy. I am new to the Membership position here at Teamsters Local 174 and feel very blessed to work somewhere where my degree can be most effective and put to good use. I come from a large Teamster family where I was able to see from a very young age the importance in protecting members and fighting for workers' rights. I am excited to follow in my family's footsteps of working for the Teamsters and assisting the members of Local 174.