Please note, our next General Membership Meeting will be held SEPTEMBER 8, 2019 at 10AM.
 Are you new to Teamsters Local 174? Visit our "New Members" page
here
.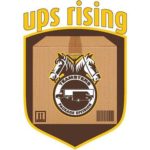 June 5, 2019 The company expects the back pay to be issued the first pay period of July. This contract was the richest in Teamster history and the back pay just for the nine months between August 1, 2018 and April 29, 2019 is approximately $660 million. The company is currently calculating back pay for […]
More...