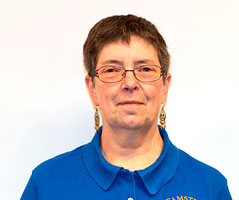 Since my last Article, we successfully negotiated and ratified a great contract at Southern Wine & Spirits. The SWS contract is a state-wide agreement, and although the vast majority of the employees are 174 members, there are also members from Local 690, 58 and 839 covered by the cba. The members on the committee were, Joel Bentz, Lucas Bentz, David Boger, Jason Godwin, Lavon Green, Michael Johnston, Marc Shaw, and Carson Stepper. The negotiations were led by Secretary-Treasurer Rick Hicks. Also at the table were Local 690 Secretary-Treasurer Val Holstrom, Local 174 Senior Business Agent Michael Gonzales, Local 58 Business Agent Mike Workman, Local 839 Business Agent Austin DePaolo and Joint Council 28 Collective Bargaining and Organizing Director Michael Beranbaum.
This is the second contract for SWS. The first one was good, but there was still a big gap between them and Columbia. We had patterned our first contract after the Columbia agreement, and SWS knew going into this one that our goal was to get them up to the Columbia numbers. We waited until after the Columbia agreement was done so all parties, including the Company, would know how high the bar was set.
While we did not get the members 100% there, we got them most of the way. It was a phenomenal contact, the best second agreement I have had the pleasure of voting over my many years of doing this work.