February 14, 2018
This Sunday was arguably the best General Membership Meeting we've had in a while, as we celebrated multiple life-changing victories by Local 174 and its proud members, especially at APP, First Student, and HERC.
The meeting began with the swearing-in of one of the largest groups of new Initiates we have ever had — with strong showings from both APP and First Student. Congratulations newly-initiated Teamsters!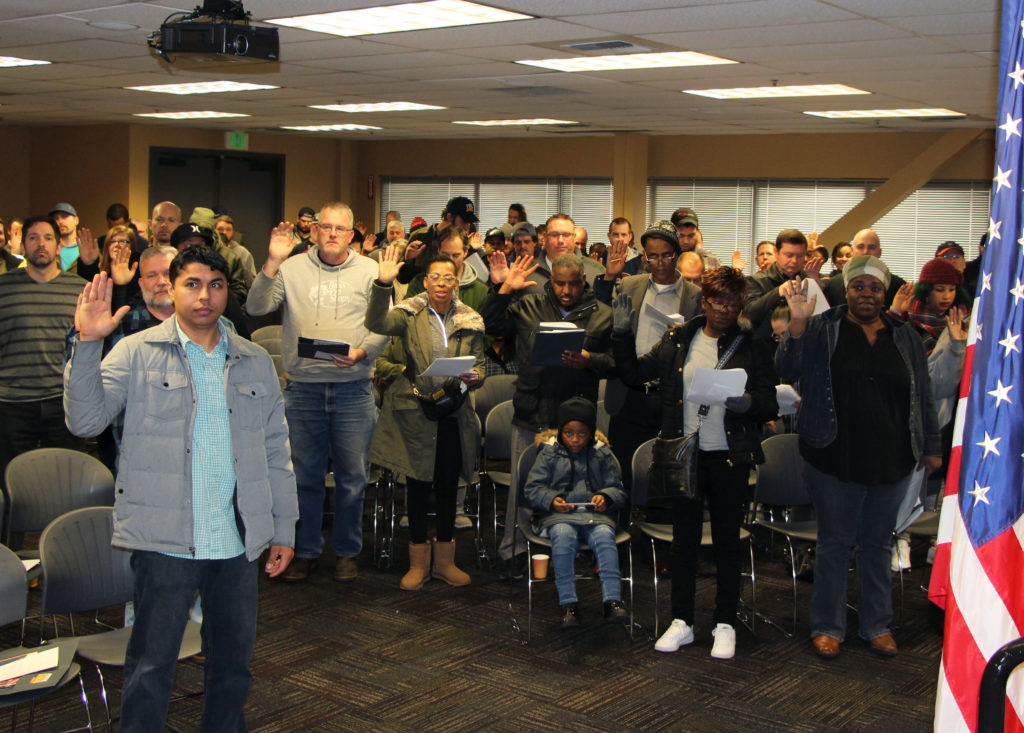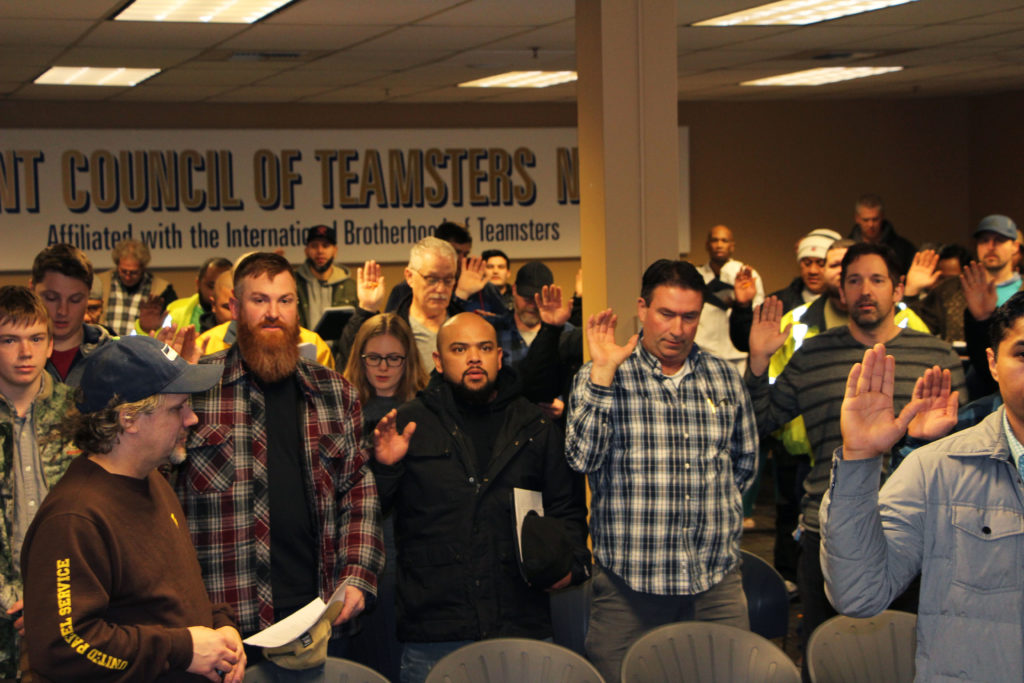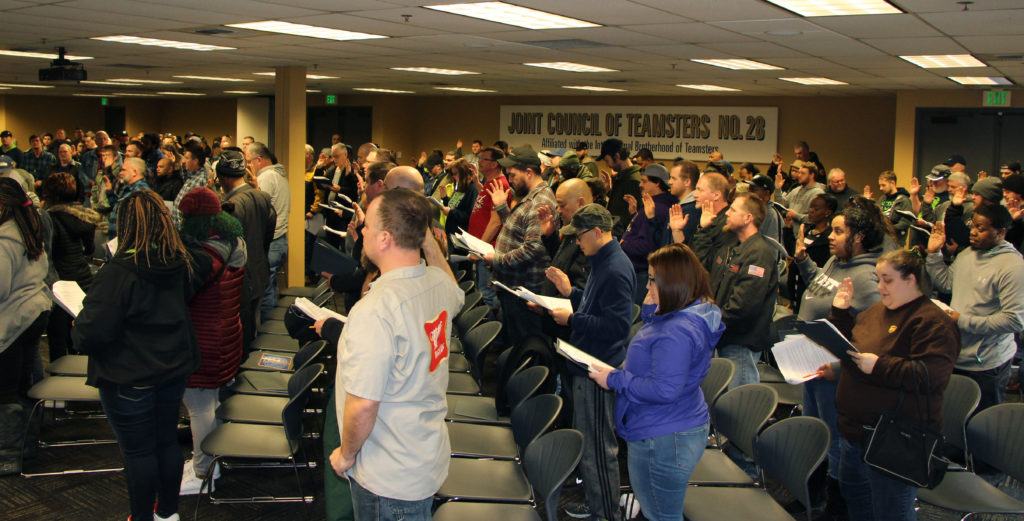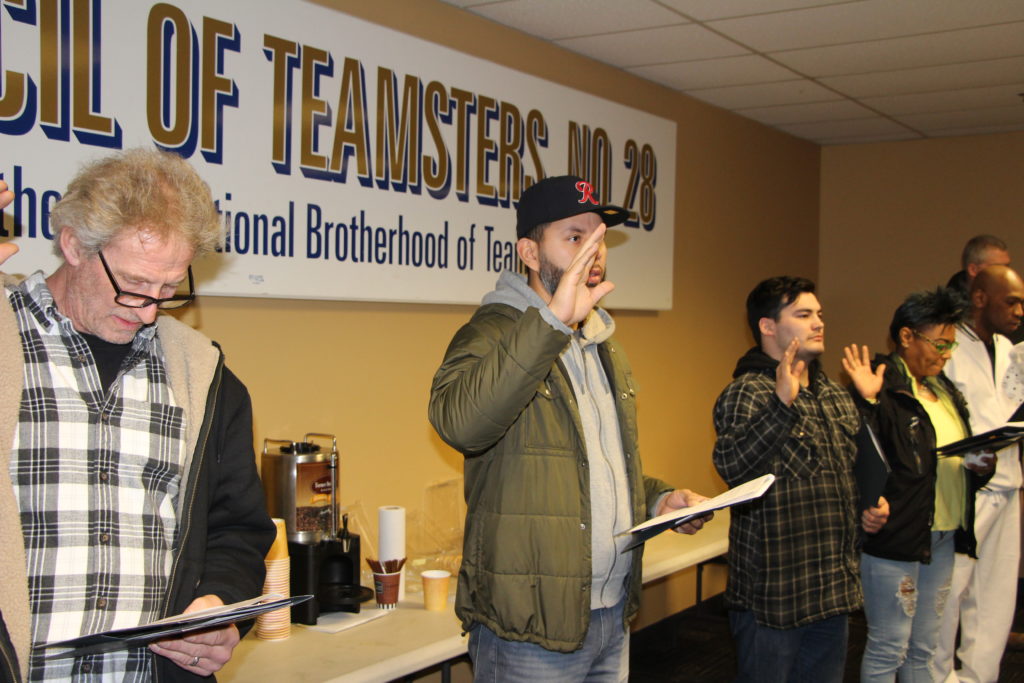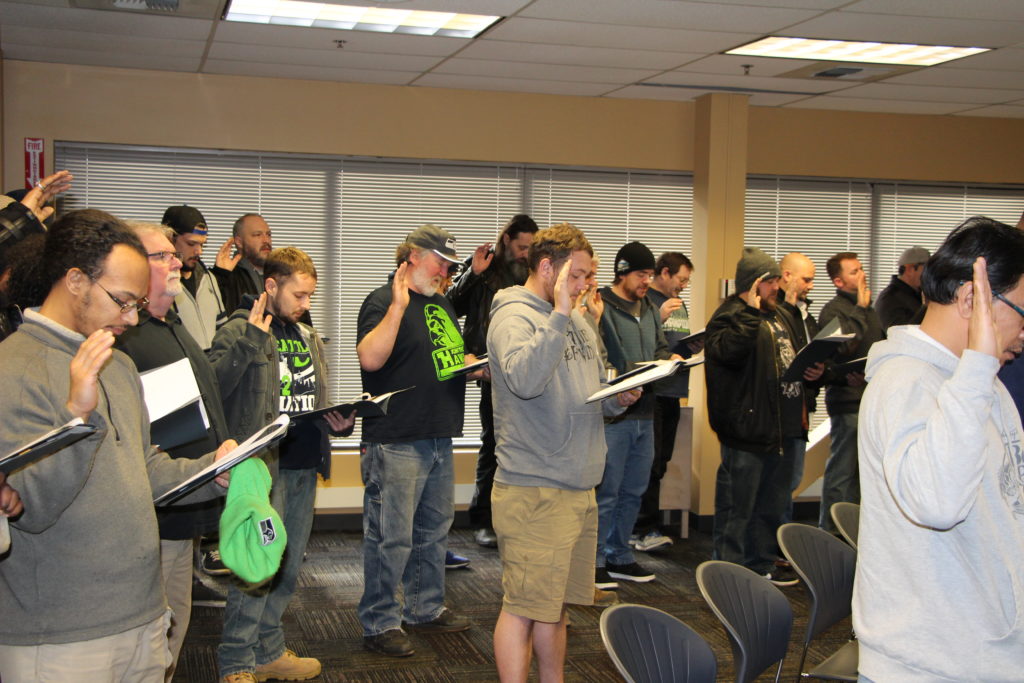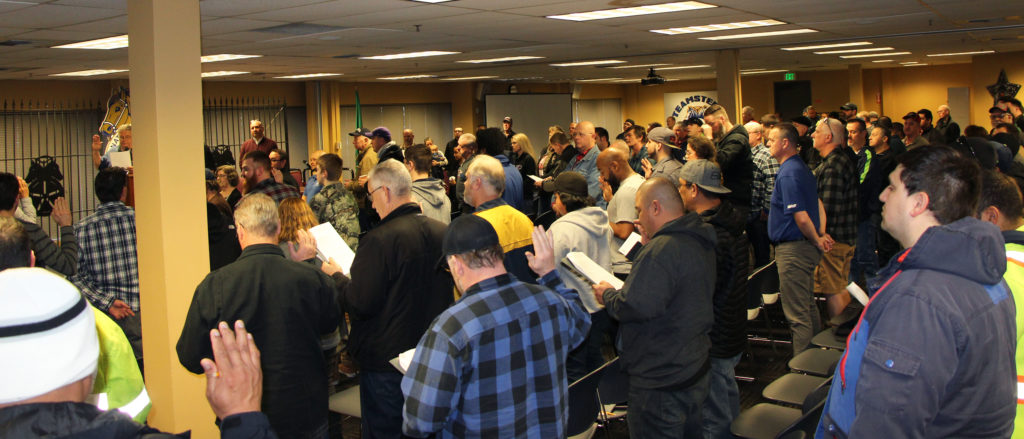 The Secretary-Treasurer's report highlighted victory after victory. The Bargaining Committee from the APP negotiations was called to the front to be recognized for APP's great first contract, which was ratified on January 27. The contract came after a long battle that very nearly led to a strike. Instead, the 90 fuel truck drivers are now covered by a Teamster contract that includes wage increases, better healthcare at a lower cost, and Teamster pension, among other improvements.
First Student was also recognized for their courage and sacrifice on the picket lines, after their 9-day strike led to an incredible contract giving them healthcare and pension — which they have never had before, and no other First Student locations in the country offer.
HERC Teamsters were also recognized for ratifying a strong new agreement on January 13.
There were also updates on UPS and Safeway.com negotiations.
Congratulations Teamsters Local 174 for another incredible month of victories! See you all at next month's meeting, which will be held Thursday March 8 at 7:00PM.