May 2, 2017
We had a great day yesterday at Seattle's May Day march!
The Teamster truck was, as usual, driven by our very own Senior Business Agent Carl Gasca. He managed to maneuver our slightly ancient and slightly decrepit (but still good!) truck down the narrow streets of Seattle and park it safely and legally on the side of Jackson Street — a feat I could barely manage with my compact SUV.
As we waited for the march to begin, a friendly Seattle Police officer told us that the march did not have a permit for motor vehicles, and so we would not be able to drive the truck with the march. So we decided to stay put and support the marchers as they passed by, honking the horn and screaming along in support. It was great! Lots of people were happy to see the Teamsters out there.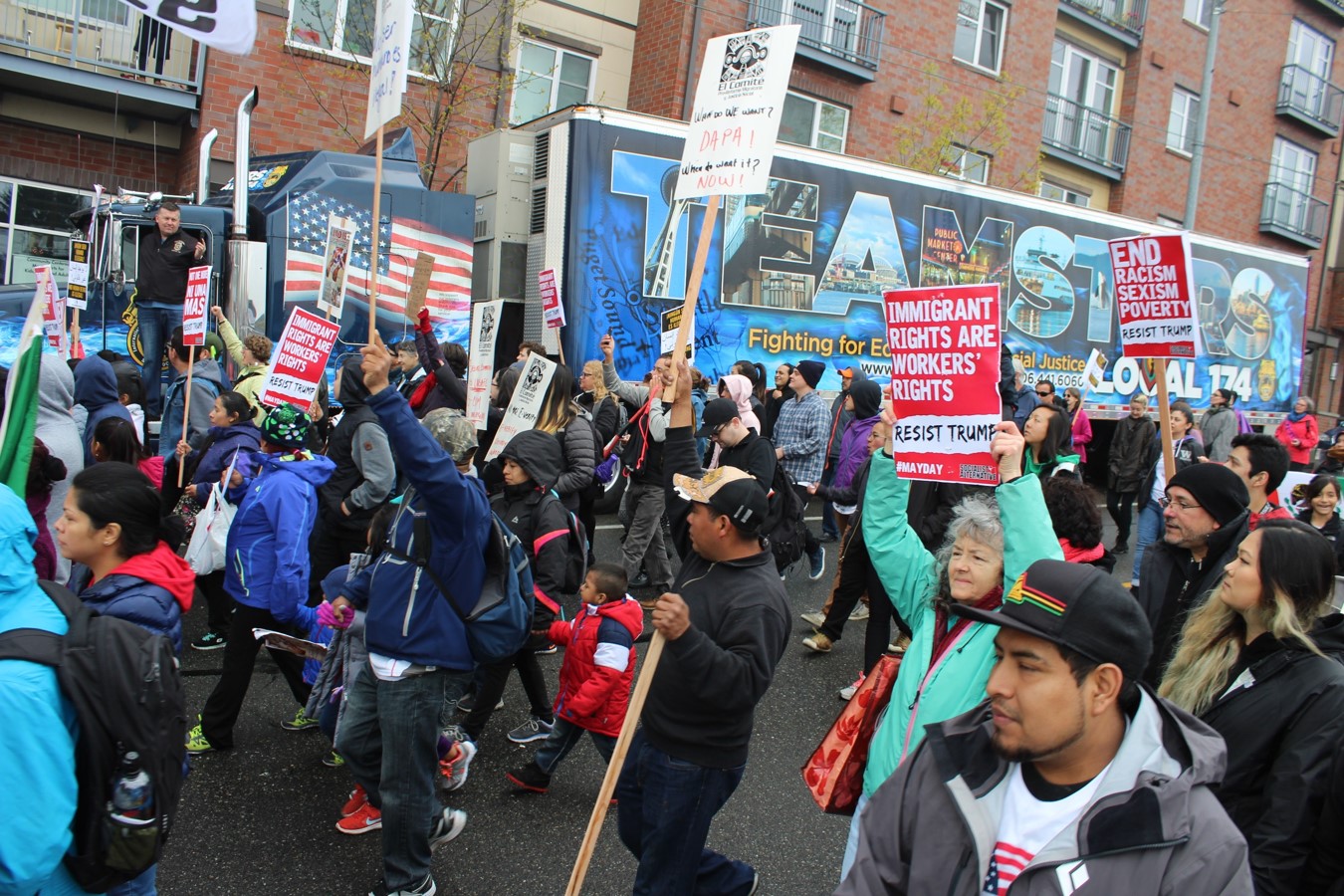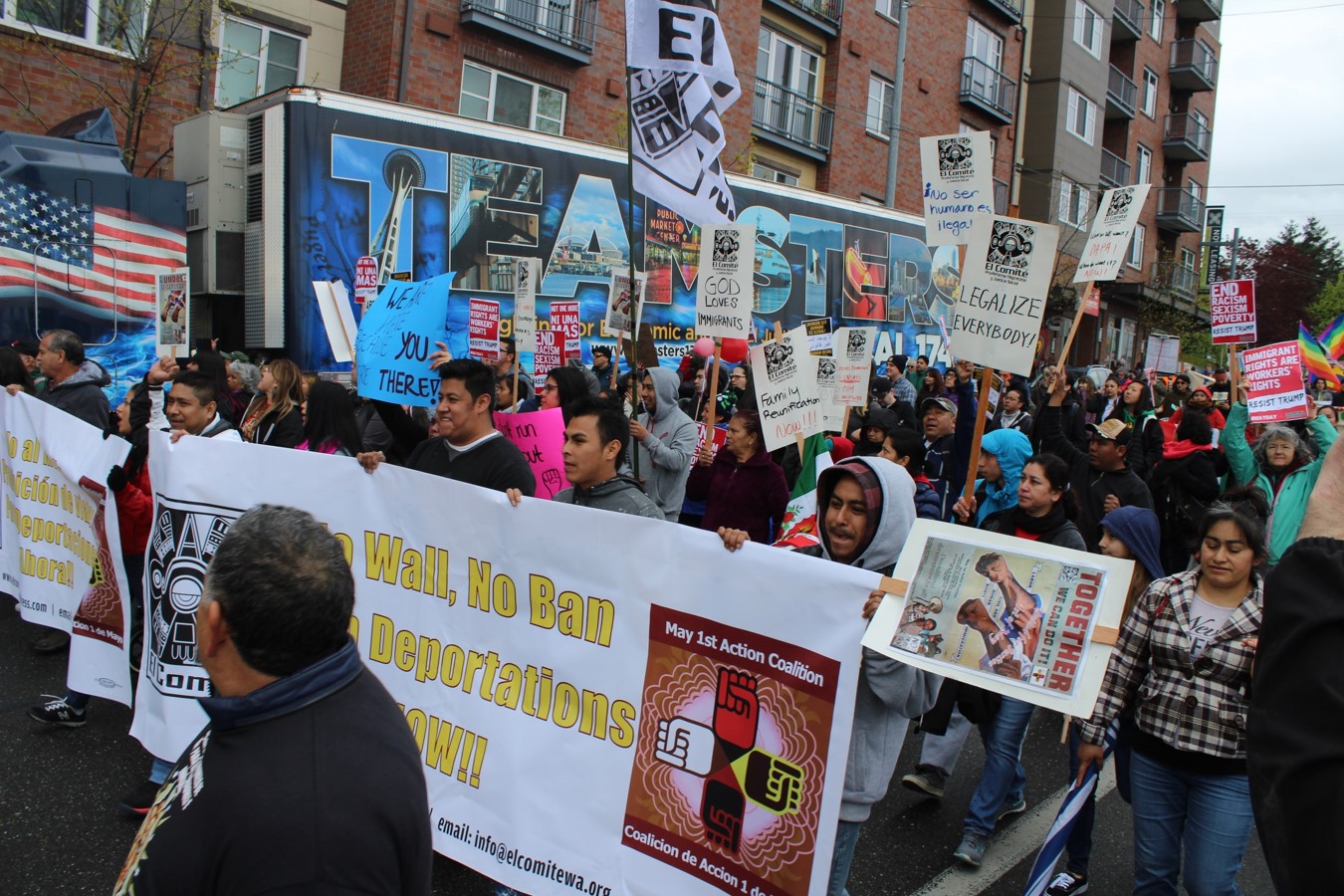 When the march finally passed us by, we felt energized and excited to be part of the Labor Movement!
The Associated Press took some pretty incredible pictures of us out there too!
Thanks for not rioting, Seattle! Happy May Day!!
Full photo gallery:
May Day March, May 1, 2017