Locals 174 and 313 Will Negotiate Together to Reach a Strong First Contract with Safeway.
January 4, 2018
In September, a group of nearly 70 Safeway.com home delivery drivers became the first in the nation to organize with a Union after voting to join Teamsters Local 174. Yesterday, the group of Safeway.com Teamsters swelled to 100 as another 30 drivers represented by Teamsters Local 313, based in Tacoma, WA, joined Local 174 at the table.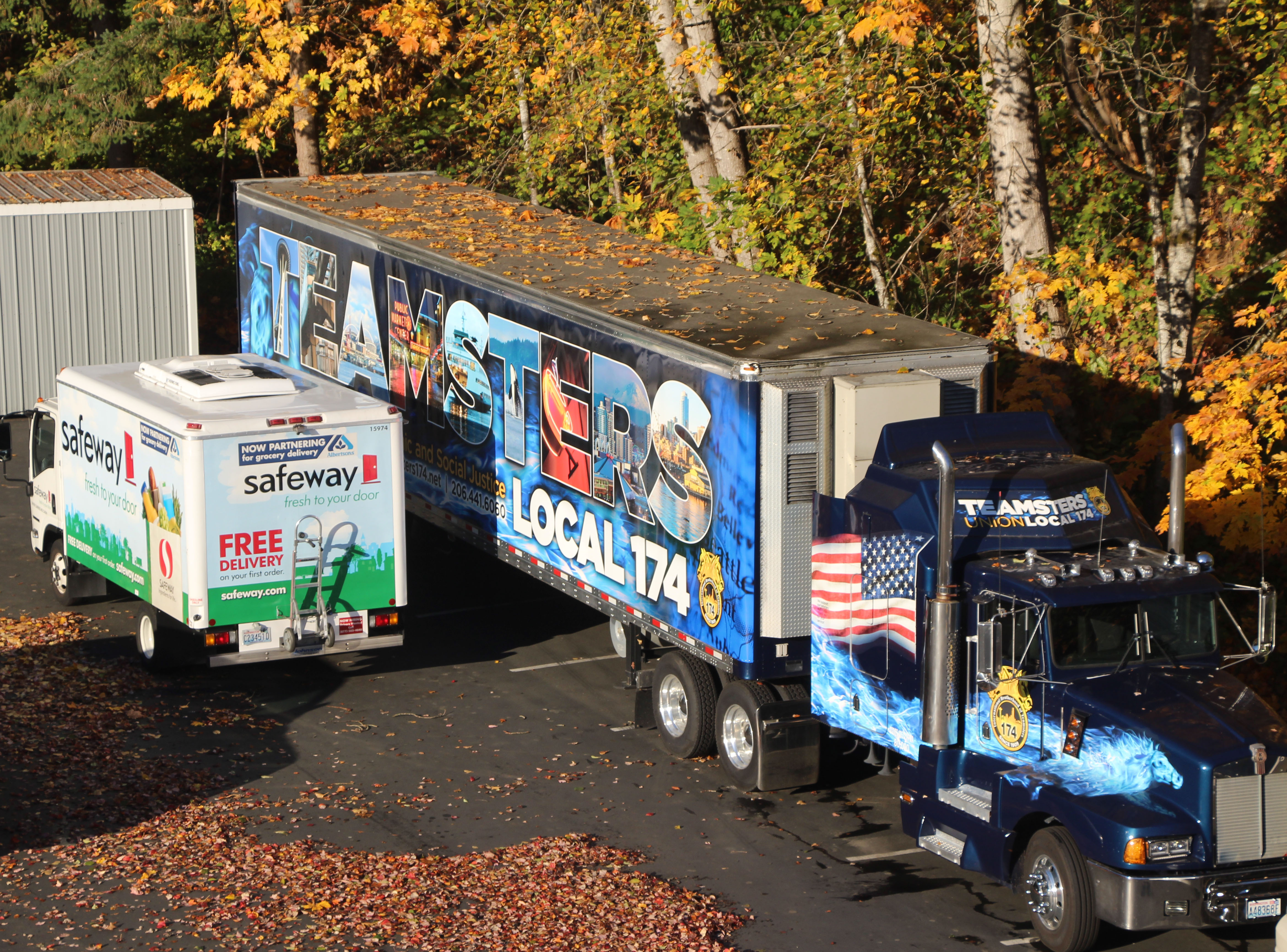 The newest Teamster drivers, who are dispatched out of Safeway stores in Milton and Canyon Road, had a relatively quick road to unionization after Local 174 Director of Negotiations Patty Warren leveraged the ongoing negotiations with Local 174 to secure a card check neutrality agreement with Safeway. This agreement meant that the drivers were able to simply sign cards to join the Teamsters, rather than going through a grueling and lengthy anti-union campaign and secret ballot election.
Now that the drivers have joined Local 313, the two Teamster Locals have come together at the bargaining table to jointly negotiate a first contract with Safeway. The drivers look forward to achieving a contract which they hope will solve some of the daily problems they face on the job.
"We are proud to stand united with our Brothers and Sisters at Local 313 to get a great first contract for these drivers," said Teamsters Local 174 Secretary-Treasurer Rick Hicks. "Safeway has already seen firsthand that we will fight together to get what is best for all Teamsters, and they will continue to see that as these negotiations continue."
"This organizing victory shows the incredible strength of solidarity between Teamsters," said Teamsters Local 313 Secretary-Treasurer Bob McDonald. "No matter which Local Union we belong to, when we stand together, we stand strong."
Joint negotiations between Safeway and Teamsters Locals 174 and 313 began today, and will continue until a satisfactory agreement is reached between all the parties. Local 174 had previously been negotiating with Safeway for several months.