April 13, 2017
It was an exciting morning yesterday for a lucky group of Teamsters from Local 174, as well as other Teamster Locals across the country who were in town for the IBT Safety and Health Department's Annual Instructor Development Program, led by Tom George, Director of the Teamsters/AGC Training Center. Local 174 Senior Business Agent Carl Gasca was able to arrange for us to be given access to the immense Alaskan Way Viaduct replacement tunnel project, where we were one of the last tour groups likely to be allowed into the site. Drilling of the tunnel — using the largest-ever Deep Boring Machine, "Bertha" — first started July 30, 2013, and after several delays, Bertha finally broke through the far side of her 2-mile journey on April 4, 2017. The project has involved Teamster labor at every step, with Teamsters driving sweepers, water trucks, concrete mixers, and various other heavy equipment in and out of the site.
We would like to thank Seattle Tunnel Partners Project Manager Chris Dixon, as well as STP Tunnel Quality Manager Carl Neagoy and Dragados Vice President of Underground Operations Greg Hauser for allowing us into the tunnel and giving us an amazing tour. The sheer immensity of this tunnel was indescribable, and difficult to properly capture in photos. The amount of skill, ingenuity, and absolute perfectionism involved in getting this work done boggles the mind. The more our tour guides explained the process of drilling, mining, and building the tunnel, the more awestruck our entire group became.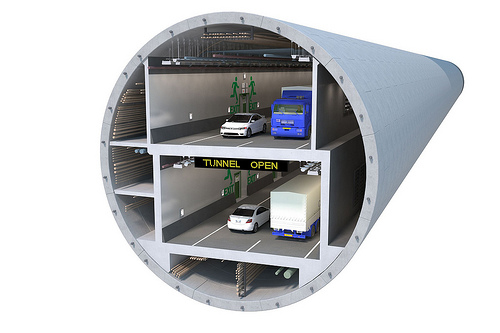 The journey started on a school bus from the STP parking lot to the job site. The bus was driven by Teamster Bobby Joe Tannehill, one of the funniest people I have ever met. Thank you Bobby for starting our day off on such a good note!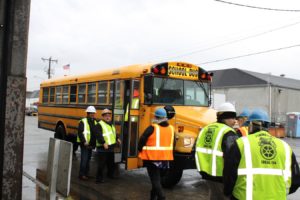 Next, we were given a safety briefing by Greg Hauser and Carl Neagoy. The main gist of it was "please don't fall." Most of us made sure to obey this instruction, though not all …
Down we went into the launch pit, where the size of this tunnel finally began to dawn on us: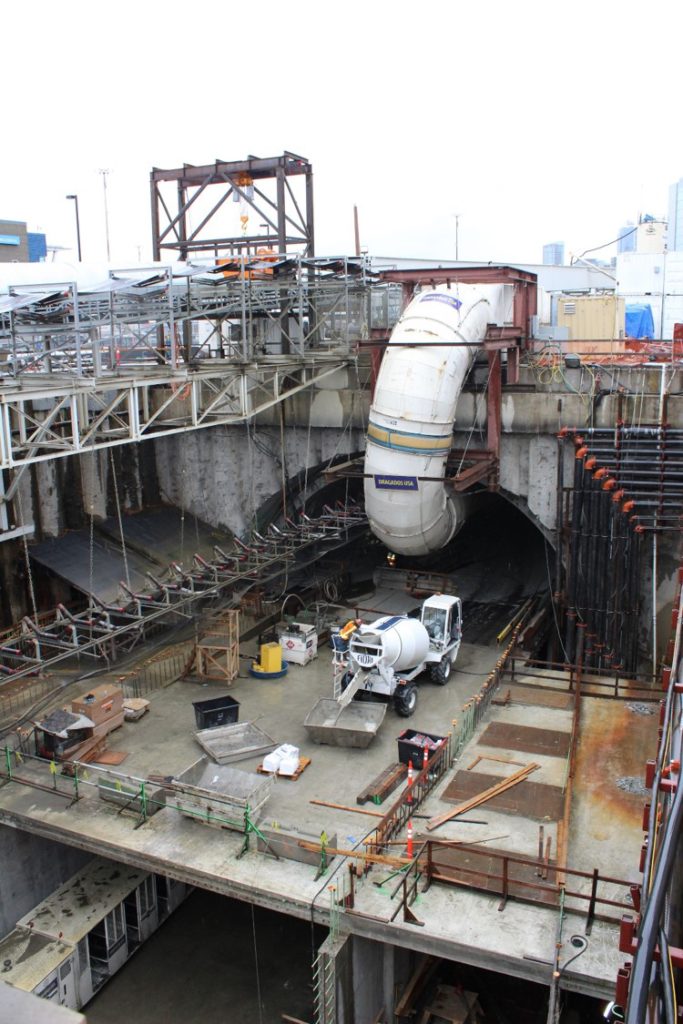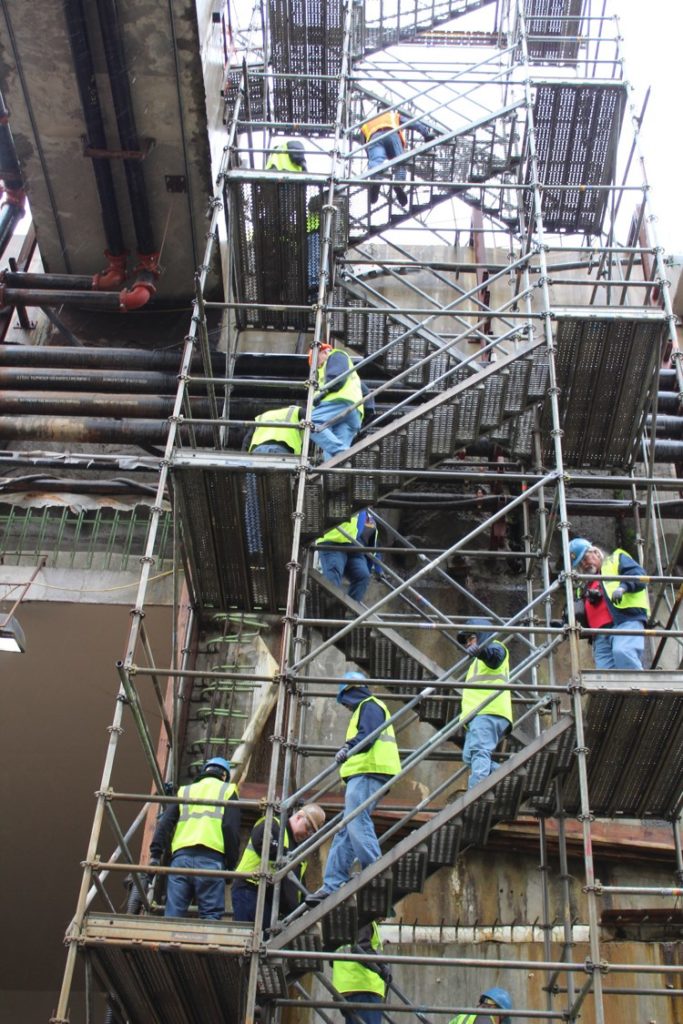 And then into the tunnel we went …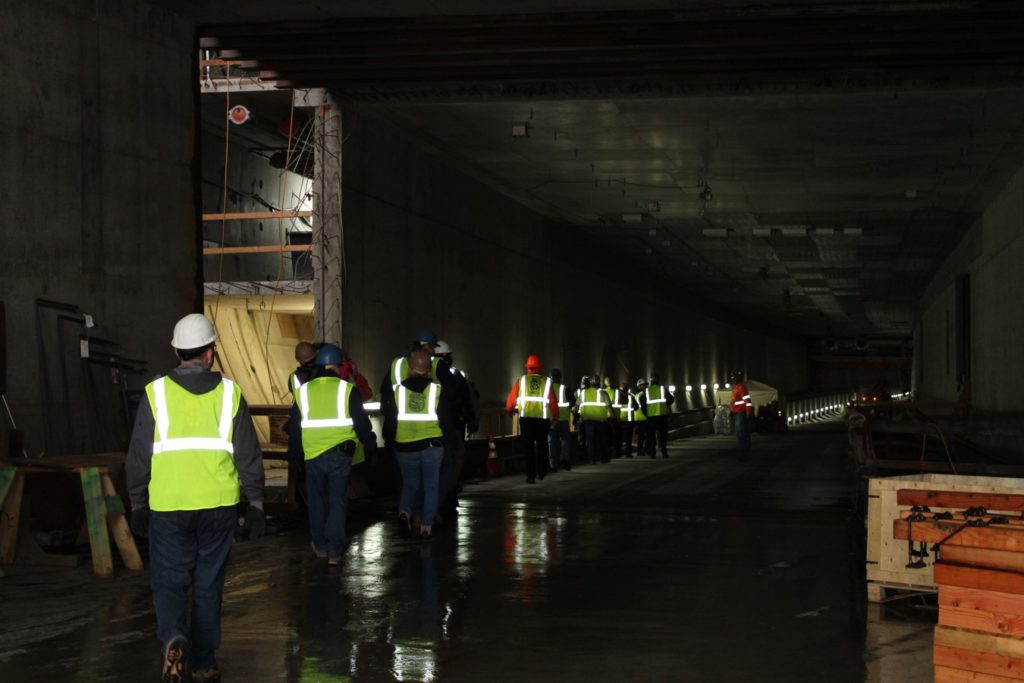 For the first stretch of the tunnel, construction on the roadway had already begun: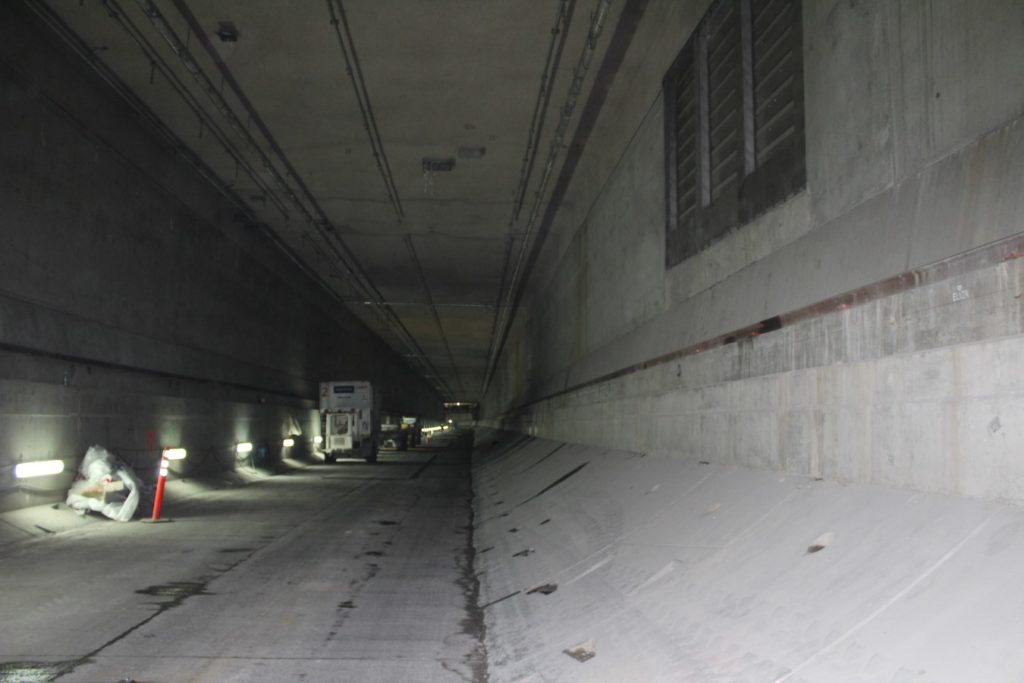 However, before long, we reached the end of the roadway and were able to see the full diameter of the tunnel, which was absolutely amazing: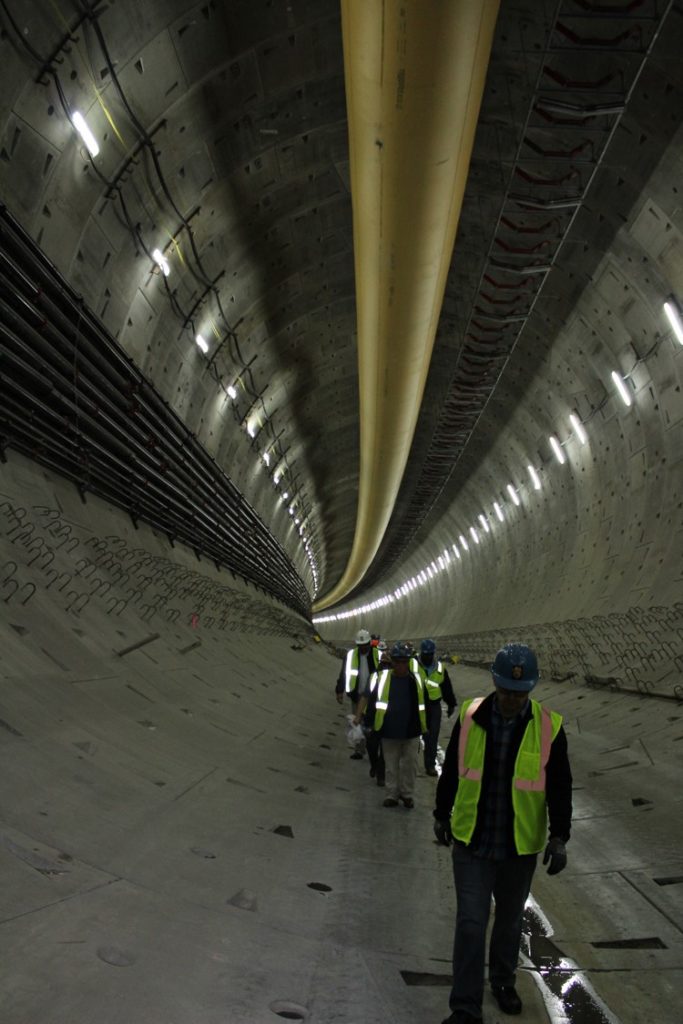 Eventually, we came up on the rear end of Bertha herself: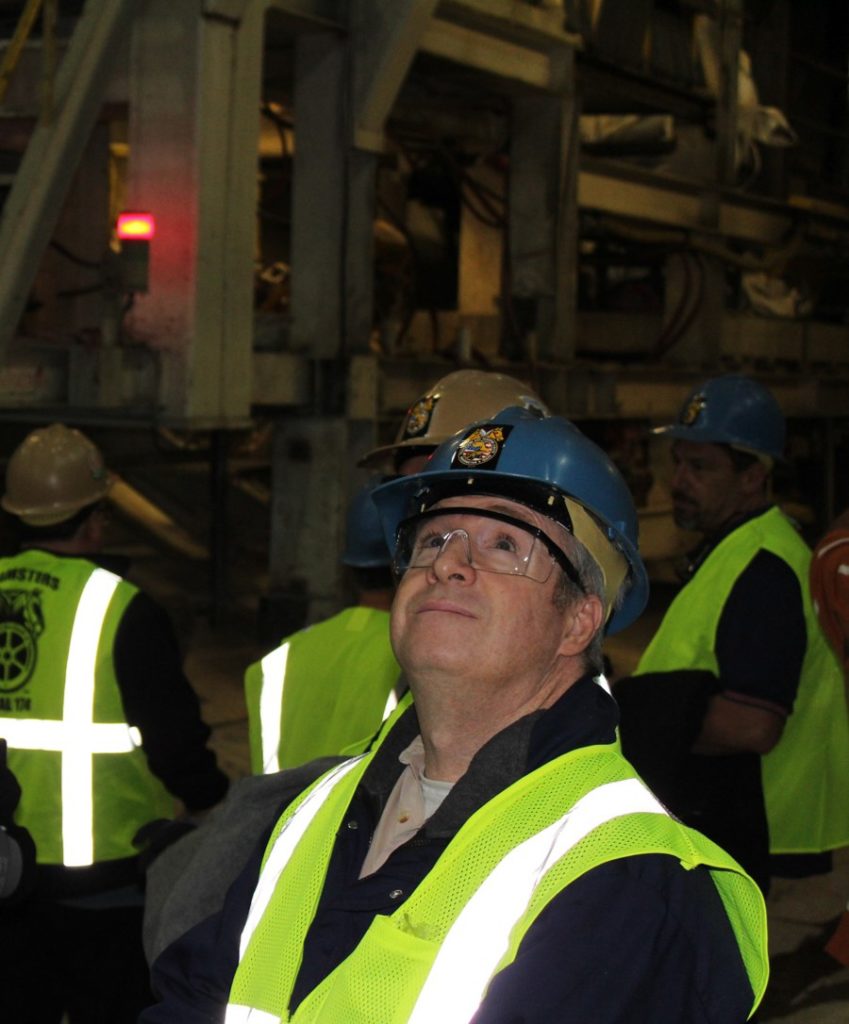 We saw plenty of workers along the way, dangling off of walls and ceilings like real-life Spider-Man: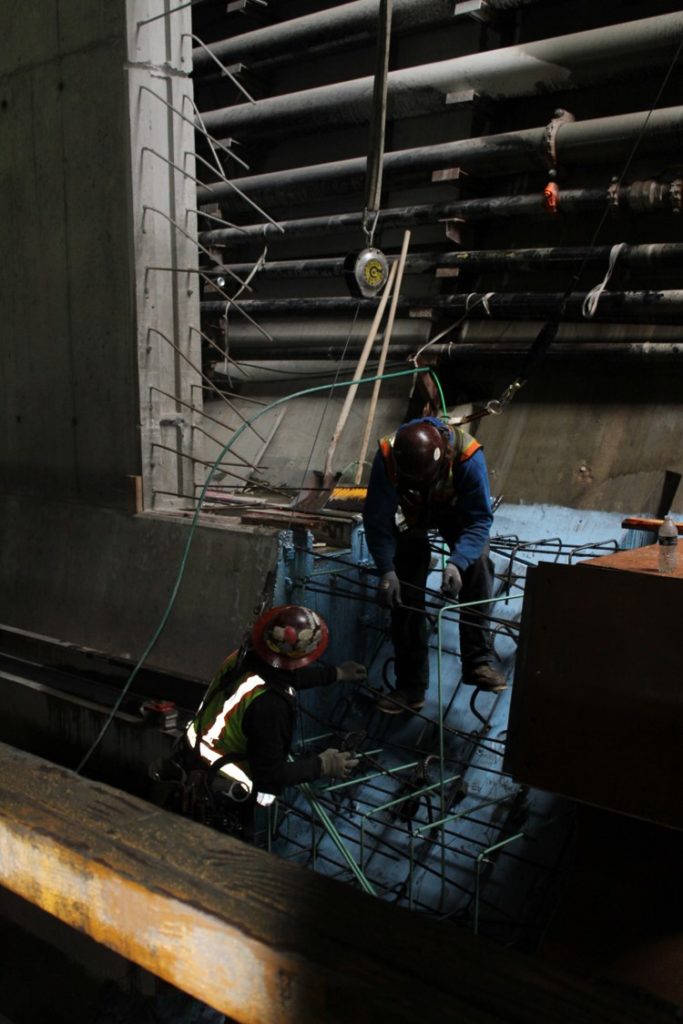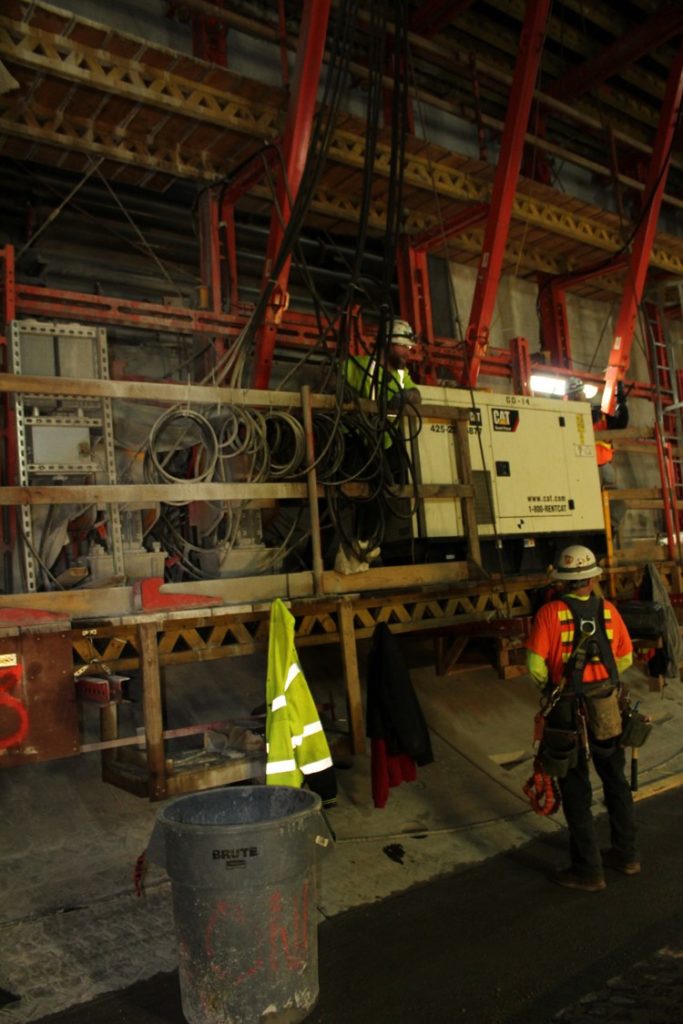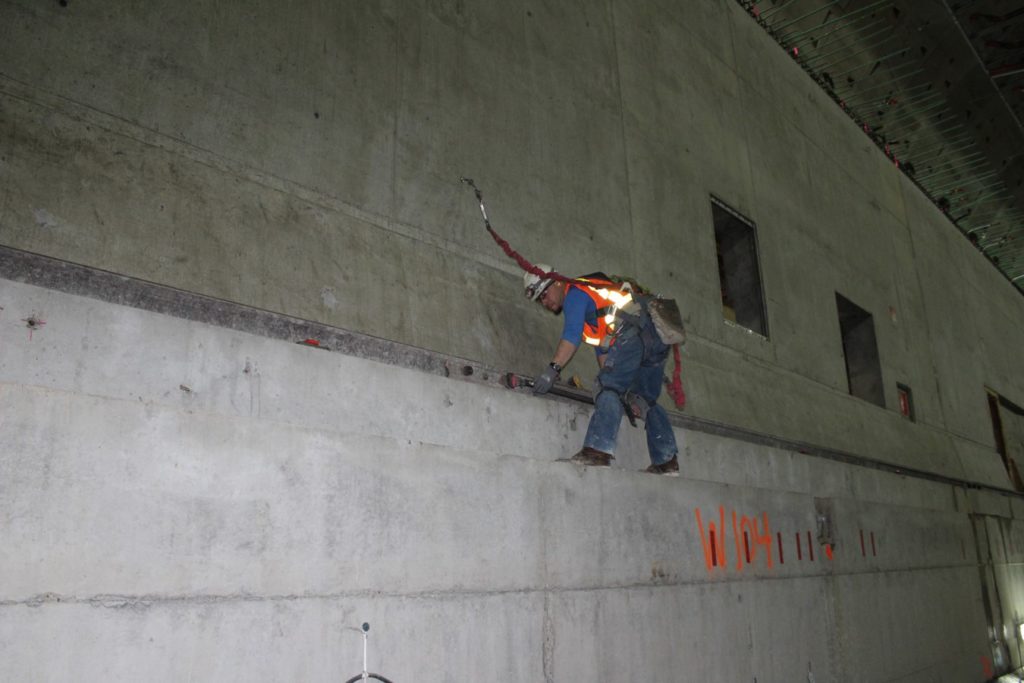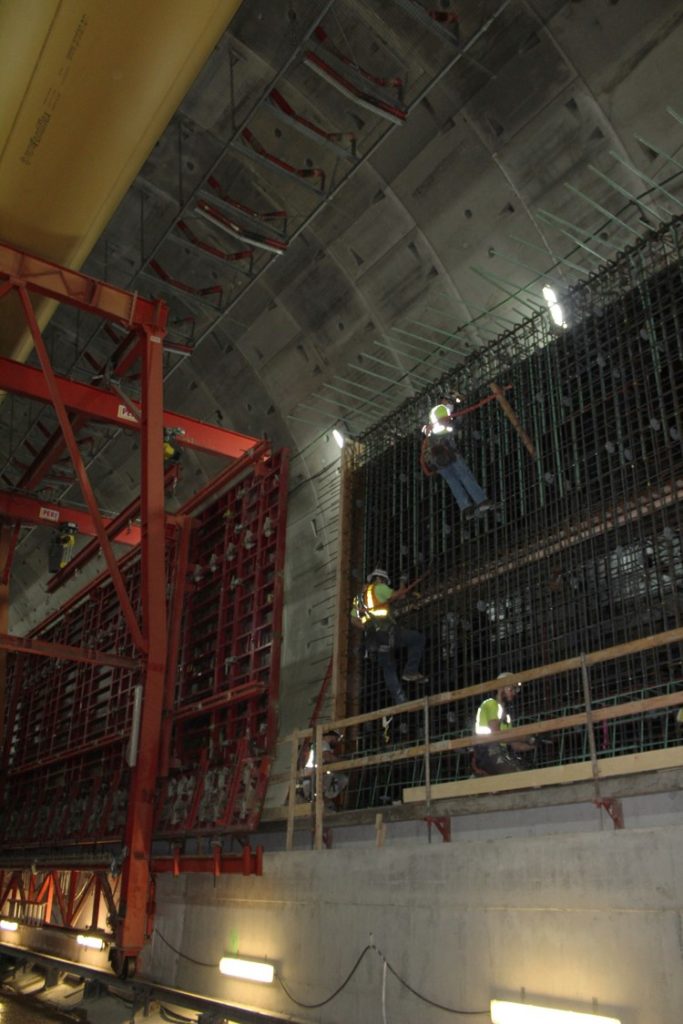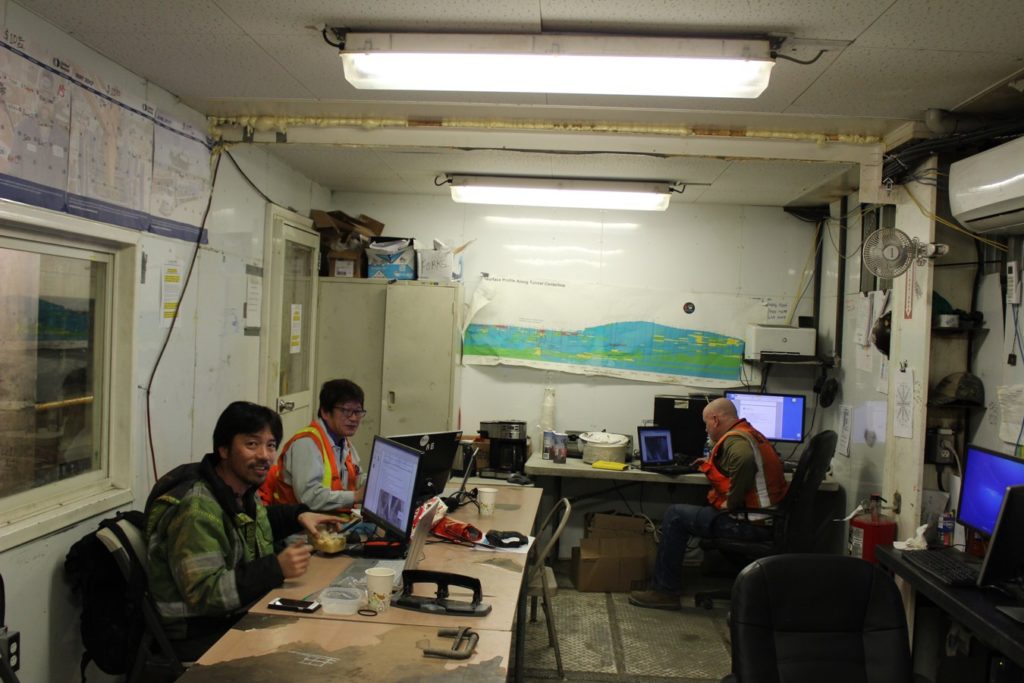 It was truly a once-in-a-lifetime experience, and a proud day to be a Teamster!
To see more of the tunnel, watch this drone footage provided by WSDOT:
See more amazing video footage of crews building the tunnel by visiting http://www.wsdot.wa.gov/Projects/Viaduct/Library/Videos 
My full photo gallery: