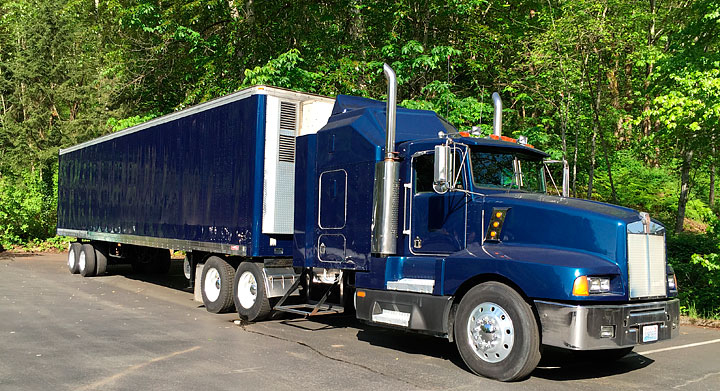 PATTY'S CORNER | The Teamster Action Truck has been out of action for quite a while.  Last year, the trailer was damaged by another truck using our parking lot to make a U-Turn.  The paint was faded and peeling off the cab.  It also needed a new generator and had a variety of aging truck aches and pains.  Last fall, the Executive Board authorized the money to do repairs.
The trailer has been repaired, and the tractor and trailer painted.  The tractor has been repaired and a new generator is on the way.  The truck will be wrapped with the Teamster logo and a great new design.  When it is done it will be beautiful and will be back in action as a mobile phone bank and, if necessary, for a mobile strike headquarters.  We will post pictures of the final product.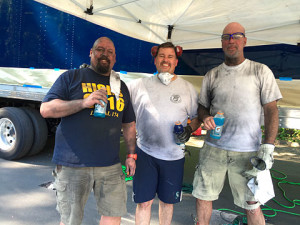 Dave Jacobsen, Senior Business Agent, Kevin Dahl, Executive Board Trustee and Boeing Shop Steward, and Boeing Shop Steward Shawn O'Leary are cleaning and polishing the chrome so the truck will look its best.  It's obviously a dirty job.  Thanks to the three of them, especially Kevin and Shaun for volunteering their time.  I'm not sure they would have volunteered if they knew what they were getting into.