August 11, 2017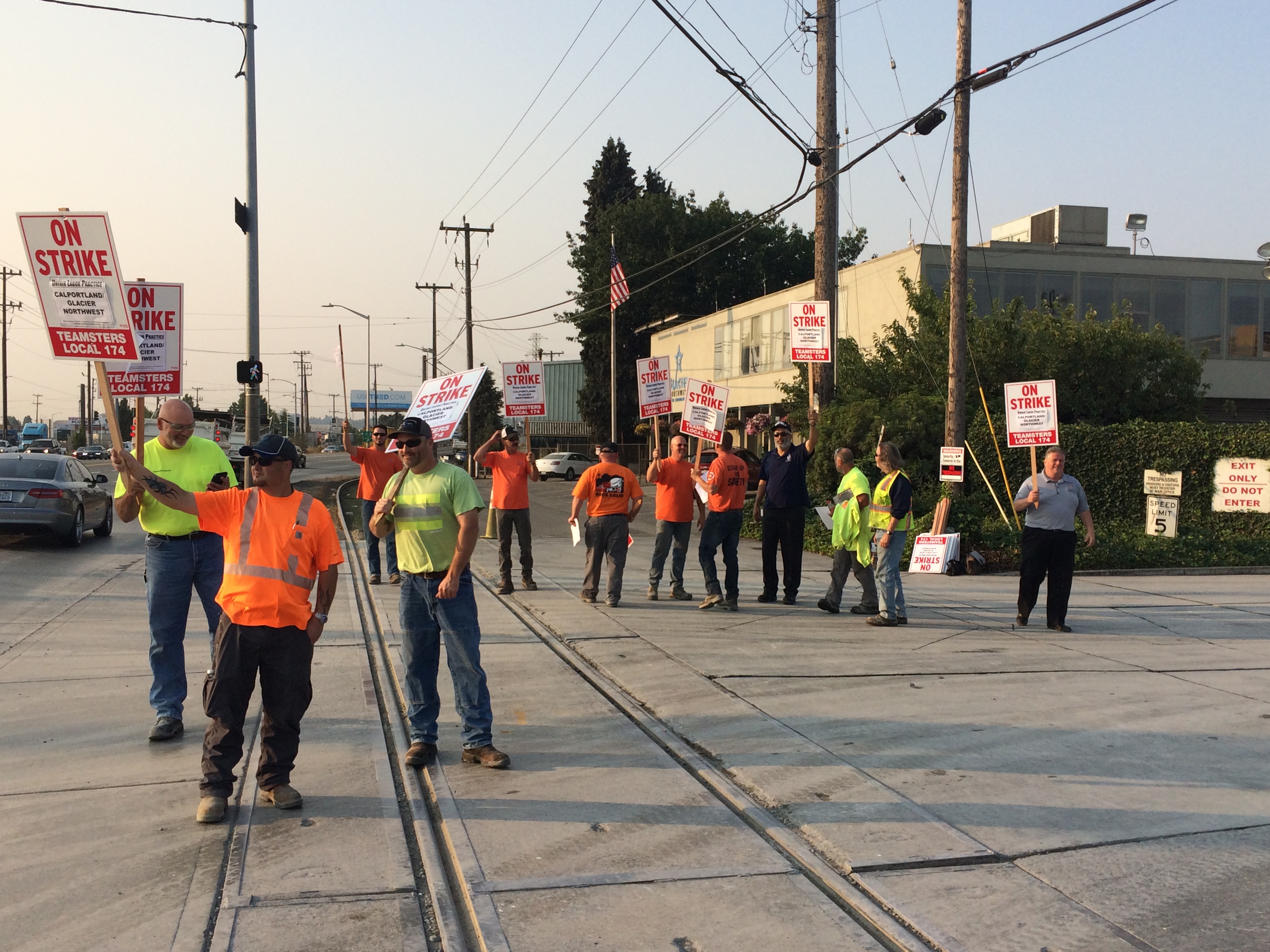 As of 7:00AM this morning, Teamsters Local 174 members at concrete company CalPortland are on an Unfair Labor Practice strike. The goal of the strike is to get the Company to stop violating federal labor law and bargain in good faith.
Negotiations with five different Sand and Gravel companies — CalPortland, Cadman, Stoneway, Salmon Bay Sand & Gravel, and Lehigh Cement — broke down several weeks ago after the Employers refused to bargain in good faith, refused to provide information necessary to continue negotiations, and rejected Union proposals without explanation or counter offer. Because of these Unfair Labor Practices, of which CalPortland was the worst offender, Teamsters at that company walked off the job in an Unfair Labor Practice strike this morning.
"We told CalPortland over and over again that they needed to follow the law and bargain fairly or they were going to end up with a work stoppage," said Local 174 Secretary-Treasurer Rick Hicks. "They didn't listen to us, and now here we are. We hope that this can be resolved quickly and we can get back to the bargaining table to get a contract that everyone can agree to."
Picket lines are being held at CalPortland locations in Seattle, Kenmore, and Snoqualmie.
Mediation between the Sand & Gravel companies and Local 174 is scheduled for Tuesday.
Founded in 1909, Teamsters Local 174 represents 7,200 working men and women in the Seattle area. "Like" us on Facebook at www.facebook.com/TeamstersLocal174