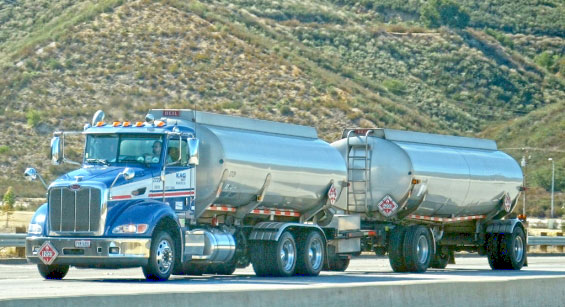 Tankhaul Company Illegally Withheld Raises From Union Workers
TEAMSTER.ORG – After fighting on behalf of workers for six years, Teamsters Local 986 has won a $4.2 million back-pay settlement for employees at KAG West in Southern California.
"This is a huge victory for the workers at KAG West who voted to join Local 986 in August 2010," said Chris Griswold, Secretary-Treasurer of Local 986 in South El Monte, California. "Six years ago, the company unlawfully withheld pay raises for the union workers and they have been fighting for justice since. Local 986 and the workers never gave up the fight."
Tankhaul drivers and mechanics at 17 terminals in Southern California voted to join Local 986. At the time, there were 368 workers in the bargaining unit. The $4.2 million settlement includes back pay, interest and payroll taxes, and will be paid to 426 current and former workers; 175 workers will receive back-pay awards in excess of $10,000 and the highest will be $24,541 plus $2,135 in interest. In addition, all current, active employees will receive a pay raise to take effect by August 29th.