Tim Allen, Senior Business Agent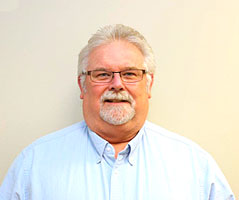 Tim represents: Alaska Copper & Brass, American Steel, Bloch Steel Industries, Bunzl Seattle, Coca Cola Bottling Co. of WA, Coca Cola Bottling Co. (Checkers), DHL, Earle M. Jorgensen-drivers, EMJ-warehousemen, Macy's Logistics, Pacific Metal Company, Pepsi Cola, Port of Seattle, Reddaway, Reddaway (Western), Seattle Iron & Metal, Seattle School District, Shasta Beverage, Univar, and Veritiv.
Tim is one of the most experienced members of our staff. He is a graduate of the University of Washington and worked for a short time teaching and coaching in the Seattle School District. Tim's Teamster career started with UPS in Seattle, where he worked 11 years as a Package Car Driver and served as a Steward for eight years. He was hired in 1991 by then-Local 174 Secretary-Treasurer Al McNaughton as the UPS Business Agent, then moved on to other jurisdictions later in his career. Those jurisdictions represented virtually every industry in Local 174. In 1997 Tim went to work for Teamster Local 313 in Tacoma, Washington, organizing and representing Washington State Correction Employees primarily in Eastern Washington, including the State Penitentiary in Walla Walla. Prior to returning home to 174, Tim spent nine years as an elected Business Agent working for the members of Local 162, our sister Local in Portland, Oregon. In addition to his duties as a Senior Business Agent for Local 174, Tim is our Director of Education and responsible for our Steward and Activist training program as well as new member training. He is also President of the Teamsters Building Association, serving as the building manager.
Ted Bunstine, Senior Business Agent/President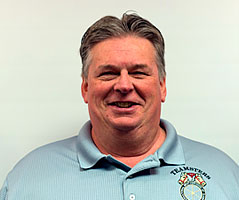 Ted represents: American Water Enterprises, Boilermaker's Clerical Local #104, UPS, UPS Freight.

Ted is Local 174's President and its United Parcel Service Division Director. He has been a Teamster since 1979 when he was hired by UPS, and has been a Steward and Alternate at UPS. He was a Local 174 Business Agent during the Bob Hasegawa and Scott Sullivan Administrations, and was a member of the UPS Bargaining Committees during the 1997, 2002, 2007, and 2013 UPS Negotiations. He was an Alternate Delegate to the 2006 and 2011 IBT Conventions, and a Delegate for the 2016 Convention. He has been married for 37 years to wife Peggy.
Ron Dong, Business Agent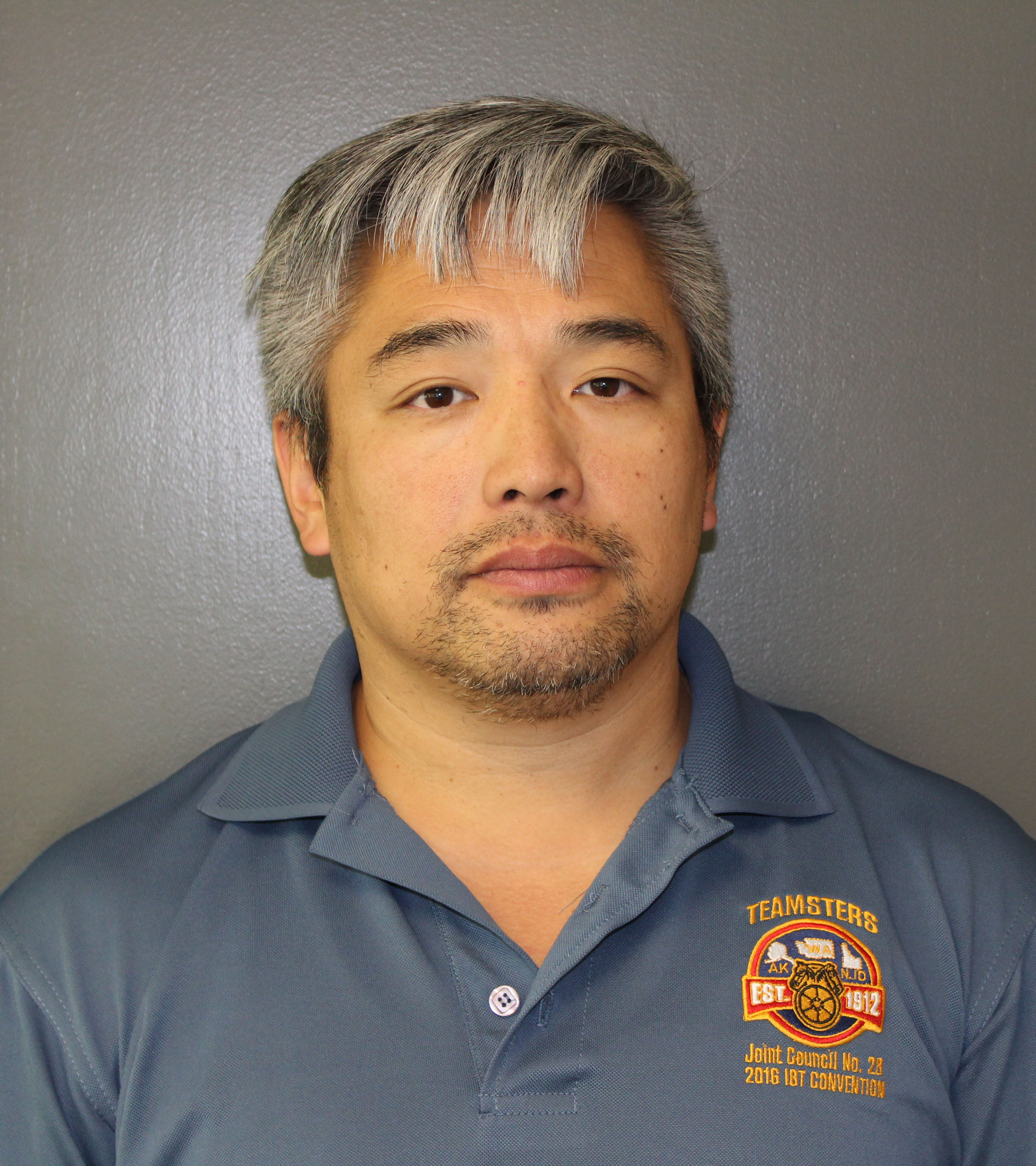 Ron represents UPS.

Ron Dong has been a Teamster at UPS since 1989, where he worked for three years as a part-timer and then 25 years as a full-time package car driver out of the Seattle building. He was a shop steward representing the needs of his Seattle coworkers for 11 years before finally making the jump to represent his Brothers and Sisters across UPS as a Local 174 Business Agent.
Ron's experience with UPS and the Teamsters goes beyond the walls of the Seattle UPS building, as he has served as a Delegate to the IBT Convention in 2011 and 2016 and was a member of the UPS Bargaining Committee during the 2013 UPS Negotiations.
Between the decades spent behind the wheel of a UPS truck, and his years serving his UPS Brothers and Sisters as a shop steward, Ron has a firm grasp of the types of issues that are faced by UPS members and is more than ready to handle them as a Business Agent.
His jurisdiction includes UPS Teamsters at the Seattle preload, Seattle drivers, Boeing Field, and Tukwila Local Sort.
Carl Gasca, Senior Business Agent/Recording Secretary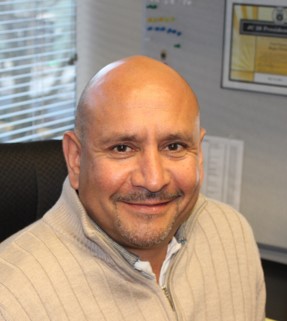 Carl represents: ACME Farms, all Heavy Construction and PLAs, Rail Terminal Services, Safeway.
Carl's Teamster career began in 1984 when he joined Teamsters Local 741 as a dock worker at Pacific International Express (PIE). In 1987, he learned the difficult carhaul trade, and continued his career as a carhaul driver for 16 years. During his tenure in the Teamsters carhaul division, Carl also began pursuing leadership positions and was elected shop steward for eight years.
Soon after Local 741 merged with Local 174 in 2002, Carl left the carhaul business and started driving for Safeway in 2003. At Safeway, he also served as a shop steward and was elected to the Bargaining Committee in 2005.
Carl was recognized for his leadership ability and was asked to run as a Delegate with Rick Hicks in 2006. He was elected Trustee for Local 174 on the 2007 Rick Hicks slate, became a Business Agent in 2007, and was elected as the Recording Secretary in 2011, a position that he still holds. He was elected as a Delegate to the Teamster Convention in Las Vegas in 2006 and 2011, and was an Alternate Delegate in 2016.
After more than 30 years as a Teamster, Carl remains deeply committed to fighting for the rights of the hardworking men and women he represents, especially in core Teamster industries such as Freight, Construction, and Carhaul. He is known for his no-nonsense approach and rapport with the membership.
Michael Gonzales, Senior Business Agent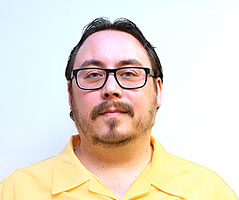 Michael represents: AB Sales of Washington, Columbia Distribution, King County, Southern Wine & Spirits.

Michael has been a Teamster since 1997, when he started working in the warehouse on the night shift at K&L Distributors. While working at K&L, he got his CDL and became a delivery driver, transporting truckloads of kegs through the narrow streets of Ballard. He became a shop steward at the age of 19, and continued in that role during his entire tenure at K&L.
In 2003, Michael worked as an Organizer at Local 174, helping to organize groups at Columbia Distributors and the Operators at Cedar Grove.
Michael became a Business Agent at Local 174 in 2007. He stays true to his roots, representing members in the beer, wine, and liquor industry where he came from. He also represents public employees at King County who work in Sanitation, Roads, Parks and the Fleet Division.
He was an elected Delegate to the IBT Convention in 2006, and was appointed to the Political Committee for the IBT Convention in 2011.
David O. Jacobsen, Senior Business Agent/Western Region Tank Haul Director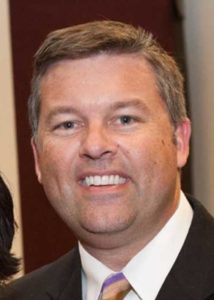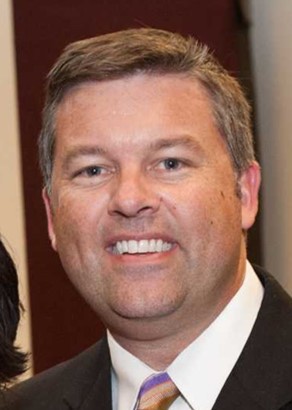 Dave represents: Armstrong Lumber, Ballard Oil Co., Blackstock Lumber, BMC West, Boeing Co., Boilermakers Local No. 104 Office Clerical, Licensed Transportation (LT) Group, Foss Maritime Shipyard, Genessee Fuel & Heating, Glendale Oil Company, Huttig Building Products, Lee & Eastes Tank Lines, Limback Lumber Company, Markey Machinery, Movie Industry "Commercials, Episodic, Basic Features Movie of the Week", Pacific Ship Repair, Praxair, Rossoe Energy Systems, Swissport Fueling Inc., Old Castle Pre Cast "Utility Vault", Vigor Industries Shipyard, WA State Ferries, WA State Patrol "CVEO4 Commercial Division".
Dave first became a Teamster in 1990 while working at Longacre's Race Track, and then continued his Teamster life working part-time for UPS while in college. He spent 13 years as a small package driver for Airborne Express/DHL. Dave was a shop steward for the last ten of those years, serving on three contract negotiations. He joined the team at Local 174 as a Business Agent in 2007.
In addition to his responsibilities for the Local, Dave has also served the Teamsters at the international level. He was selected as a Delegate to the IBT Convention in 2006, and was a Sergeant at Arms for the IBT Convention in 2011. In April of 2014, IBT President James P. Hoffa appointed Dave the Western Region Tank Haul Director. He is responsible for the Teamsters Tank Haul Division in the states of Washington, Montana, California, Nevada, Oregon, Utah, Colorado, Hawaii, and Alaska. He has experience in negotiations, grievance processing, and arbitrations for the 20 different contracts that make up his jurisdiction.
Other talents of Dave's include taking the lead on many challenging tasks for the Local, such as design and inventory for Local 174 memorabilia and clothing, conceptual design and lead for the upgrade of the Local 174 Semi truck, and coordinator for the 100th year anniversary celebration.
Dave also serves as the Sergeant at Arms for Joint Council 28, serves as the President of the Puget Sound Metal Trades Council, an Affiliate of the Metal Trades Department (PSMTC), serves as the Union Chair for the Washington USL&H Assigned Risk Plan (WARP), and is the President of the Irish Heritage Club of Seattle. He is a man of many diverse responsibilities, and he attacks all of them with enthusiasm and vigor.
Pete Lamb, Senior Business Agent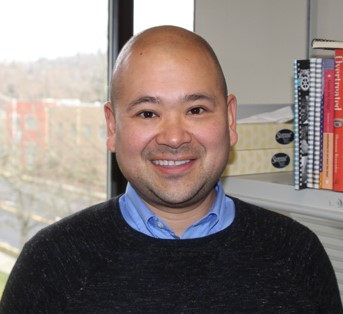 Pete represents: Food Services of America, Matson Logistics, Mondelez, Puratos, Ruan Transport, Sears Roebuck – MDO, Sears Roebuck – RDC Pool Stock, Seattle Times Co, Southern Wine & Spirits of Washington, Transervice
Growing up in a tough neighborhood, Pete understood his responsibility to help put food on the table and learned from a young age the importance of being a member of a Union. His first Union job was as a box boy at a local Union grocery store when he was 14 — a job that forged his belief in organized labor.
Pete became a Teamster in 2000 as a route driver for Frito-Lay/PepsiCo.  During his time at Frito-Lay, he served as lead shop steward and a bargaining committee member for several contract negotiations. He also volunteered countless hours organizing for his Union.
In 2008, he was hired as a Business Agent for Local 117 representing the dairy and brewery and soft drink jurisdiction. From there he became a lead negotiator with the Local Union. His passion for the membership, willingness to fight and focus on working with his fellow Brothers and Sisters from other local Unions resulted in securing strong contracts at the negotiations table and victories on the shop floor.  Pete was also appointed to serve as a Vice President for the Teamsters International Brewery and Soft Drink Workers Conference Policy Committee.
He joined the Local 174 staff as a business agent in January 2017, and looks forward to utilizing his representational experience and passion for the labor movement serving the Members of this local Union.
Nate Madoulet, Business Agent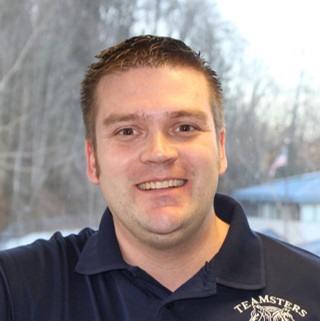 Nate represents: UPS.
Nate first joined Teamsters Local 174 on July 2, 2000 when he started as a part-time loader at the Seattle Night Sort UPS Hub. He was promoted to full time in 2008, when he began his career as a package car driver in the Auburn Center out of the Pacific building. His interest in joining the Teamster leadership started early in his career, as he started going to as many monthly union meetings as he could. He attended the 2006 Teamster Convention in Las Vegas as a guest while still a part-time employee at UPS. He became a shop steward in 2007 for the Seattle Night Sort part-time employees, and a Steward for the Pacific Package Car Drivers in 2011. He also attended the 2016 Teamster Convention as a Sergeant at Arms. Nate was voted onto the UPS bargaining committee in 2006 to represent the Seattle part time members by fellow UPS Local 174 Teamsters from all barns. Again in 2012 Nate was selected by his fellow Stewards to represent the Pacific Package Car Drivers. Nate has been an active and militant member of Local 174 for nearly his entire career. He was successful at internally organizing the Pacific Building driver group through the guidance of Matt Webby and fellow Shop Stewards John Foster, Shawn Latham, RJ Barnette, Jerry Prengel, Jeremy Henington, and Rich Moore.
Nate became a Business Agent at Local 174 in September of 2016 and is very excited to be an official part of the team. He represents UPS Teamsters on the Redmond Preload, Redmond Package Car Drivers, Pacific Local Sort, and Valley Local Sort.
Ken Marshall, Senior Business Agent/Vice President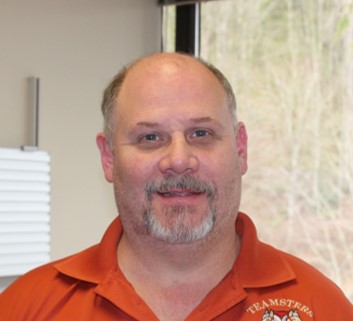 Ken represents: Allied/Republic Services, Recology/Cleanscapes, Recology/Streetscapes, Waste Management Eastmont, Waste Management Recylce NW, Waste Management Marysville, Waste Management-South Sound, Waste Management Woodinville, Waste Management Mechanics Marysville & North Sound, Waste Management North Sound, Waste Management RST/Tri Star, Waste Management Seattle.

Ken became a Teamster with Local 174 in 1994 when he took a job as a driver for the Seattle Times. In 1997, he began working in the Sanitation Industry for Allied Waste/Republic Services, which was known as Rabanco at the time. Unbeknownst to him, he had found the niche where he would spend his career.
In 2006, he was recognized as a future leader during the Allied Waste negotiations as a committee rank-and-file member. He joined the staff at Local 174 as a Business Agent for the Sanitation Industry in June of 2006. He has been representing Sanitation Industry Teamsters for the Local ever since.
In 2009, Ken was elected to the position of Vice President of Local 174, and was reelected to that position in 2012 and 2015. He is a firm believer that solidarity wins strong contracts.
Roger Pardo, Senior Business Agent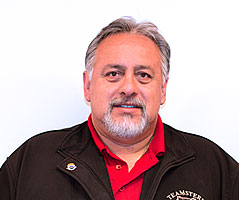 Roger represents: ABF, Active USA Inc., Ballard Transfer, Lanier Brugh, Nelson Trucking, Peninsula Truck Lines, Pozzi Bros. Transport, System Transfer & Storage, YRCW.
Roger started as a Teamster in 1978 as a dock worker at System 99 at just 18 years old. Through his tenure in the Freight industry, Roger worked as a driver at Best Way Motor Freight, Milne Truck Lines, and then ABF Freight System. He was a Teamster shop steward at Milne Truck Lines and again at ABF Freight System. He has been a Teamster for over 39 years, and has worked under the National Master Freight Agreement for most of his career. Because of this, Roger has intimate knowledge and understanding of the needs and concerns of Local 174's Teamsters in the Freight Industry.
Roger joined the Teamster leadership back in 1996 as Recording Secretary at Local 741. He was elected President of Local 741 prior to its merger with Local 174 in 2002, and was a member of the 741-174 Merger Policy Advisory Committee from October 2002 until January 2004. He was an elected Delegate to the 2001 IBT Convention, as well as an elected Delegate to the 2002 IBT Special Convention. He was a volunteer organizer on several campaigns with both Locals 741 and 174. He was also the Recording Secretary of the JC-28 Chapter of the Teamsters Women's Caucus from May 2004 through May 2006.
Roger became a Senior Business Agent at Local 174 in 2007, and since then, he has remained a reliable and strong advocate for Freight Teamsters at our Local. As a third generation Teamster, Roger intends to continue serving the rank and file members of the merged Locals using his unique perspective as an insider at both Locals 741 and 174. He hopes to help enhance Local 174's strength at the bargaining table, in organizing campaigns, and in the political arena.
Jeff Sullivan, Senior Business Agent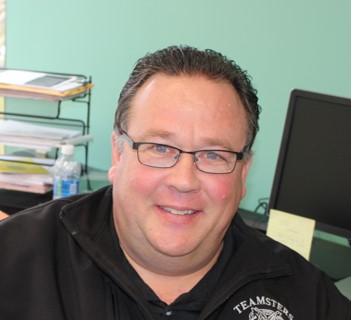 Jeff represents: UPS and UPS Freight.

Jeff has been a Teamster since birth, having been born into a strong Teamster family going back multiple generations. He officially got his Local 174 membership card in July 1980, at the age of 18, when he joined UPS as a part-time employee doing night sort in the Seattle building. Even as a teenager, Jeff was a strong Union activist, and his fellow UPS employees frequently came to him with issues they were having in the workplace. He was an activist and a steward throughout his entire tenure at UPS.
After four years as a part-time employee, Jeff became a full-time package car driver. He did that job for nine years before becoming a feeder driver for another 13 years. In 2007, he was hired as a Business Agent for Local 174, where he has continued his nearly 40-year career of looking out for the interests of UPS Teamsters.
In 2016, Jeff was selected to be a Sergeant at Arms for the IBT Convention in Las Vegas. He is proud to be a Teamster just like his father, brothers, uncles, aunts, and great uncle, and is proud of the work he has done representing members at UPS and UPS Freight.
He represents UPS Teamsters at Seattle Twilight, Redmond Twilight and Night, COHO Twilight and Night, Import, UPS Freight, and Feeder Drivers.
Abe Taylor, Senior Business Agent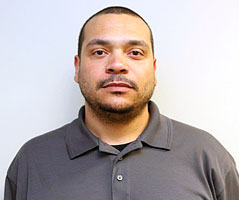 Abe represents: Baker Commodities, Cedar Grove Composting, Emerald Sanitary Services, First Student Drivers, First Student Mechanics, Herche Transfer, Hertz, MacMillan Piper, United Warehouse Co. #4, United Warehouse Co/Gro Ser Center, and United Warehouse Tukwila.

Abe is a proud second-generation Teamster whose father worked at Horizon Lines (then SeaLand) for 20 years. His father made sure that Abe always had a solid understanding of the issues facing working people, and he made it clear how lucky he considered himself for having a job at a Teamster company. Abe took these lessons to heart.
Abe's own career began at non-union Columbia Distributing, and he went about joining the Teamsters the hard way: by organizing his coworkers. After a long and difficult campaign, Abe and his 300+ coworkers voted to join Teamsters Local 174, and he has never looked back.
Abe stayed involved with the Union and eventually met Secretary-Treasurer Rick Hicks, who encouraged him to get more involved in Local 174. Abe was hired as an Organizer in April 2013, and then became a Business Agent in January 2014. He has found his passion, standing with and speaking for his fellow Teamsters, and is thankful every day for the opportunity to be a part of such a great organization.
Patty Warren, Director of Negotiations, Director of Collective Bargaining/Organizing at JC28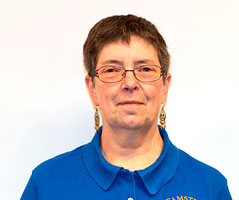 Patty represents: Oak Harbor Freight Lines.

Patty Warren has worked in Labor Relations for over 40 years. She started her career with the National Labor Relations Board and has since then worked for a variety of Unions, including 6 years with Local 174 in the 1990's. In addition to her Business Agent responsibilities Patty is responsible for negotiating all first contracts and is the co-chair with Secretary-Treasurer Rick Hicks for most of the large contract negotiations. She has experience in negotiations, grievance processing, arbitrations, staff direction, and steward training. She has a wealth of experience and is a valuable resource for staff and members alike.
Mike Walker, Business Agent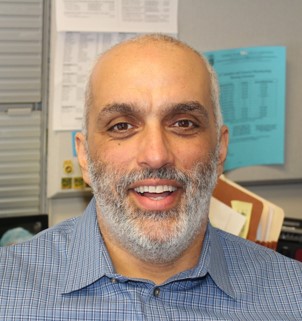 Mike represents: Cadman Inc. Redmond/Issaquah, Cadman Inc. Seattle, CalPortland, LeHigh, Recology/Recycle Center, Renu Recycling Services, Salmon Bay Sand and Gravel, Sawdust Supply Co, Stoneway Concrete Inc.
Mike started as a Teamster in 1983 at Kuhns Concrete, and then became a driver at Cadman in 1999. He spent five years as a shop steward at Cadman, where he was a passionate advocate for his fellow employees. He has worked with Local 174 on several organizing campaigns, including the successful organizing drive at Associated Petroleum Products (APP).
Mike was elected as a Delegate to the IBT Convention in Las Vegas in 2016.
He joined the Local 174 staff as a Business Agent in January of 2017, and looks forward to putting his industry experience and enthusiasm to work serving the members of this Local Union.
Matt Webby, Senior Business Agent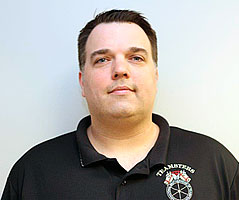 Matt represents: UPS.
Matt began his Teamster career in 1993 when he became a part-time UPS employee while attending college. In 1996, he was promoted to full-time and worked as a package car driver in the Tukwila UPS facility.
In January of 2007, Matt came on board at Local 174 as a Business Agent representing UPS employees both part-time and full-time. He has been part of the Local 174/Joint Council 28 negotiating teams for the UPS contract since 2007, and participated in the 2013-2018 West Region Supplemental Contract bargaining. He also served on the Teamsters UPS National Negotiation Committee for the most recent agreement. His direct knowledge of these contracts has allowed him to better represent Local 174's UPS membership.
As a Business Agent, Matt has set goals of educating the membership not only about their own contract, but also about their responsibilities as Teamsters. He believes strongly in shop floor solidarity and the active participation of all members to improve workplace conditions and working environment. He continues to coordinate communication between stewards and safety committee members with the goal of gaining continuity in how shop floor representatives attack the daily challenges at their workplaces.
Matt is and will always be a proud Teamster, and is thrilled to be a part of Local 174, which he believes to be the most militant and progressive Local in the country.
He represents UPS Teamsters at Tukwila Drivers and Preload, Pacific Drivers and Preload, and Valley Drivers and Preload.