Posted: February 8, 2014
Source: AFL-CIO Now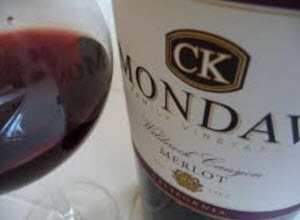 National Drink Wine Day is coming up Feb. 18 (let's be honest, we don't really need a special occasion to pop a cork), so don't forget to check out this list of union-made in America wine and champagne from our friends at Labor 411, the union business directory from the Los Angeles County Federation of Labor. Beverages include those brought to you by the United Farm Workers (UFW), the United Food and Commercial Workers (UFCW) and the Teamsters (IBT).
Want more info on union-made products? Text MADE to 235246 (standard data and message rates may apply).
Andre champagne (UFCW);
Arbor Mist (UFCW);
C.K Mondavi (UFW, UFCW);
Chateau Ste. Michelle (UFW, IBT);
Cook's champagne (UFCW);
Gallo Estate Wines (UFCW);
Gallo of Sonoma (UFW);
St. Supéry (UFW);
Tott's champagne (UFCW); and
Turning Leaf (UFCW).
Find more union-made beverages here.