July 16, 2017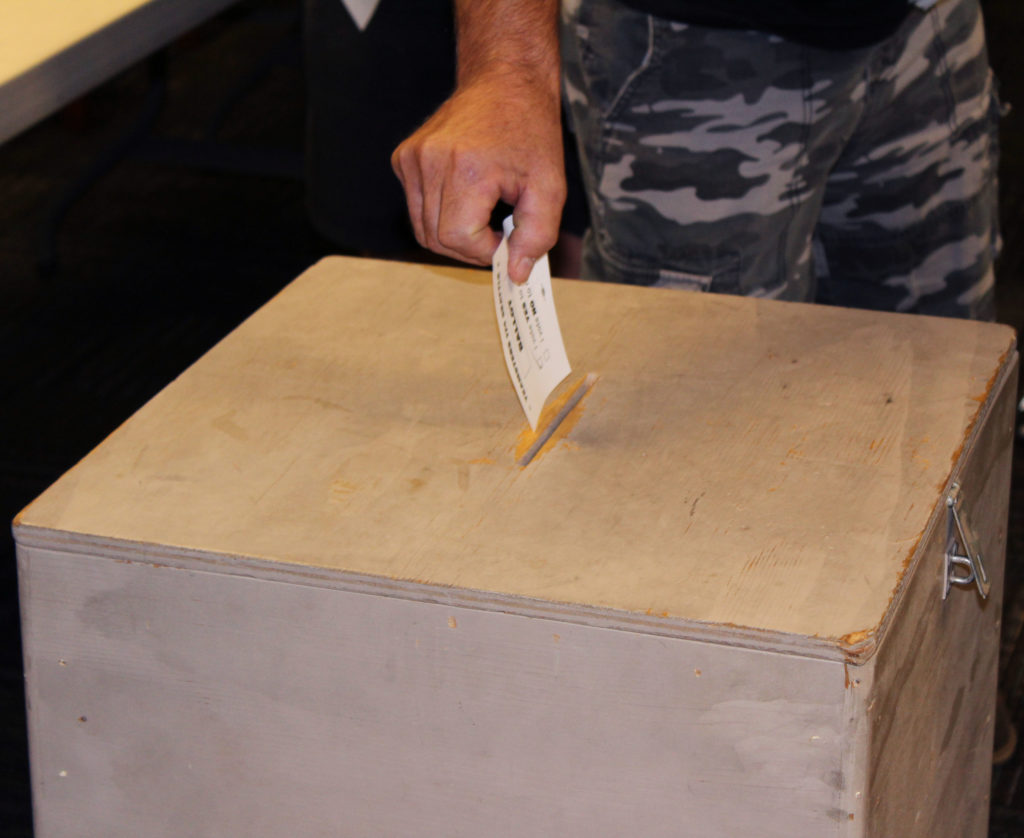 Teamsters Local 174 members at Safeway voted today to ratify a new four-year contract with their Employer. The agreement covers both the drivers who deliver Safeway products to Safeway stores throughout the state, and workers in the Recycle Center.
The new contract is an incredible victory for our members. They will be receiving industry-leading wage increases, along with full maintenance of benefits on their healthcare, and pension increases that put them in the top ten percent of Local 174 contracts.
Safeway Teamsters will also benefit from changes in contract language that will protect both their jobs and their way of life. Prior to the start of negotiations, the group pointed to major concerns about job security – concerns that have been brewing since 2014, when Safeway was purchased by Cerberus Capital Management and then merged with its smaller competitor Albertsons. The concerns reached fever pitch after Albertsons purchased Haggen in 2016, and the group's Employer attempted to integrate the distribution networks of three different grocery chains.
"There was a lot of upheaval and uncertainty as the merger went on," said Teamsters Local 174 Senior Business Agent Carl Gasca. "The group wanted to make sure their own work was protected, instead of being outsourced as has been occurring in other parts of the country. They also wanted to make sure that any new work was going to come to them."
Local 174 Secretary-Treasurer Rick Hicks and Director of Negotiations Patty Warren took members' concerns to heart, and bargained new language into the contract that will protect our members' work while also providing a path for more work to come their way in the future – work such as liquor distribution in the southwest of Washington, which was not previously performed by Teamsters.
"These contract language victories are as important, if not more important, than the contract economics," said Patty Warren. "There's no point getting big wage increases if the work is just going to get sent somewhere else. Not only did we make sure that won't happen, we made sure that even more work was going to come for our members."
"We went into these negotiations absolutely committed to defending our members' safety and job security, and Safeway knew it," said Local 174 Secretary-Treasurer Rick Hicks. "Our members made it clear that they were willing to fight for a fair contract. We listened to them, and together with their rank-and-file Bargaining Committee members, we were able to deliver a contract that they were proud to vote for."
Safeway Bargaining Committee member Jason Capito agreed. "The group was ready to do whatever it took to achieve a great contract, and that's exactly what we did."
"It's amazing what you can do when you all stand together and speak with one voice," said Allen Shirk, another rank-and-file elected Bargaining Committee member. "Safeway saw our solidarity, and they responded to it with the best grocery contract we have ever had."
"We want to thank our Brothers and Sisters at Teamsters Local 117, who stood in solidarity with us so that we could all achieve an industry-leading contract," said Rick Hicks.
The new agreement will go into effect today, July 16, and will last through July 17, 2021.
Founded in 1909, Teamsters Local 174 represents 7,200 working men and women in the Seattle area. "Like" us on Facebook at www.facebook.com/TeamstersLocal174.