October 5, 2017
Today, Local 174 Safeway member Ben Narayan and Safeway Senior Business Agent/Recording Secretary Carl Gasca began their first full day of hurricane relief in Puerto Rico — though their actual work began many hours ago. They both worked the night shift bringing much-needed food and baby supplies to hard-hit areas of the island, and have been working nonstop ever since.
"Morale is great. Everyone is excited to be here and excited to be helping. Operators, Laborers, and Teamsters are all working together with the local municipalities to clean up San Juan. And the Teamsters are leading the way," Gasca said this morning.
When asked what they had him doing, he said "everything. I'm in a dump truck right now hauling debris. So is Ben."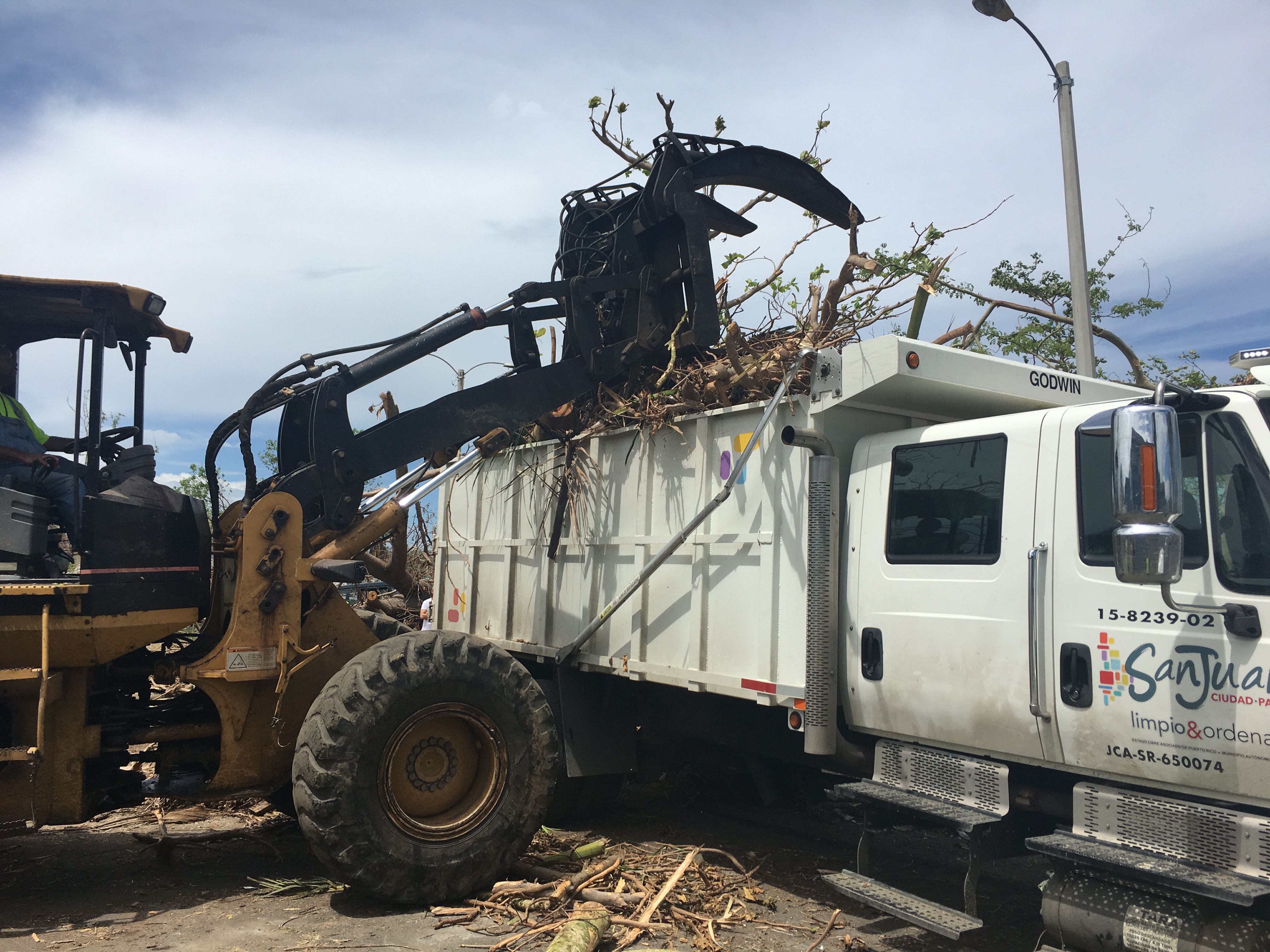 "So to everyone at the Local who said I had been a Business Agent too long and couldn't drive a truck anymore — why don't you come on down here and say that?" he joked. He said the accommodations were about as expected, with cots and warm showers.
"The humidity is unbearable, but we are roughing it in good spirit. There are great people from all over the country — nurses, doctors, people from every trade."
"Thank you so much to Carl, Ben, and all the other Teamsters who have shown such willingness to sacrifice their personal comfort to help others in need. We are so proud of you!" said Teamsters Local 174 Secretary-Treasurer Rick Hicks. "And of course, Carl, anyone who has seen you drive our Local 174 truck is not surprised that your skills behind the wheel are as sharp as ever. You truly are a leader and we are lucky to have you."