Posted: June 28, 2014
Source: AFL-CIO
L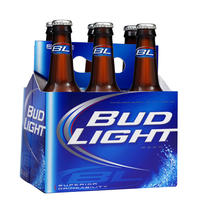 ike the song says, "Summer's here and the time is right for dancing in the streets." Then you can cool off with a made in America and union-brewed cold beer. There's a wide range of union-made beers to please any palate, from the ubiquitous Bud Light from Anheuser-Busch to the hard to find Talon Double IPA from Mendocino Brewing Co. to organic brews from Butte Creek Brewing and the classic "Land of Sky Blue Waters" Hamm's from Miller/Coors.
Below is a partial list from Labor 441's Definitive Union Beer List and from the Union Plus website of beers brewed by Machinists (IAM), United Food and Commercial Workers (UFCW), UAW, Teamsters, Operating Engineers (IUOE) and IUE-CWA members.