January 13, 2017
Our organizing c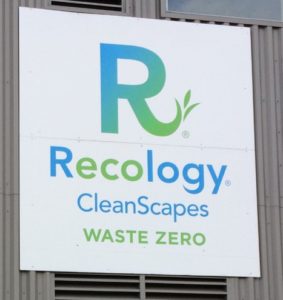 ampaign at the Recology/CleanScapes Multi-Resource Facility (MRF) didn't just start small – it started tiny. When the facility in Seattle first opened, the company employed nothing but temps. Workers came and went at random, and convincing any of them to join our Union bordered on the impossible. That is, until we caught a lucky break one day in June of 2015.

On that fateful day, Recology/CleanScapes drivers working at the facility, who are already members of Local 174, placed a call to Local Vice President and Senior Business Agent Ken Marshall to say that they noticed an oddity at the MRF: our drivers saw the same person showing up to work over and over again. This mysterious individual didn't seem to be a temp, and at the time, this was unusual enough to be worth a phone call to Ken.
Our drivers were right. It turned out that in addition to the temps working in the facility, there were now two full-time employees. Knowing the benefits of Union membership, the Recology/CleanScapes drivers who had originally made the call now volunteered to help organize the new full-time workers. "Once guys see the benefits of being in Local 174, they insist that their non-union coworkers get that same level of representation and protection," said Business Agent Abe Taylor, who was in charge of the organizing drive at the time. "They don't want to see anybody left out in the cold."
As luck would have it, our Recology/CleanScapes drivers' Union contract was about to open up for negotiations. Local 174 Secretary-Treasurer Rick Hicks skillfully leveraged this fact with the employer to earn not only access to the MRF employees, but a Card Check Neutrality Agreement. This meant that if a majority of the workers could be convinced to sign Union cards, then there would be no election – instead, the employees would become Teamsters immediately. "It is so much easier to educate people on the value of a Union when the company isn't wasting resources on an anti-union campaign," Abe Taylor said. "You simply cannot overstate the value of what Rick was able to achieve."
Sure enough, when presented with the incredible potential benefits from Union membership, including wage increases, pensions, better work rules, and affordable healthcare, by August of 2015 a majority of the workers had signed cards to join Teamsters Local 174.

When the time came for these newly-minted Teamsters to begin bargaining their first contract, Rick Hicks was able to again leverage the upcoming Recology/CleanScapes drivers' contract to push the employer into incorporating the MRF employees into the already-existing main agreement. This was an incredible victory for the workers. Usually, going from no contract at all to a mature Teamster contract takes several contract cycles – which can take years, or even decades.
"There was no way we were going to let the company get away with giving these people a substandard deal just because they were new to Local 174," said Secretary-Treasurer Rick Hicks. "We had an opportunity to make the company do the right thing, and that's what we did. That's what we always do."
The effect of folding these MRF employees into the main agreement was life changing. With strong language to protect them and give them access to Teamster Medical coverage, a pension, and up to $5.00 per hour in immediate wage increases with additional increases each year of the contract, these employees – our new members – immeasurably changed the future for themselves and their families.
"I believe that the stability of Local 174's Business Agents and Officers makes it easier to have good relationships with the employers, which allows us to get things like this done," said Ken Marshall. "This, along with the opportunity to work with very skilled negotiators like Secretary-Treasurer Rick Hicks and Director of Negotiations Patty Warren, gave us the ability to once again improve people's lives."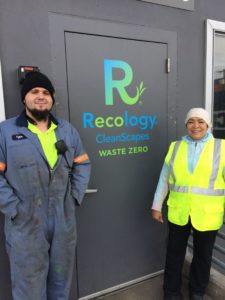 Since joining the Teamsters, the work environment at the MRF has changed completely for the better. "We must have gone through 200 temps in the first couple of months," said Tyler Kreider, who was one of the two full-time employees working at the MRF at the very beginning.
"Someone would quit, and then 30 minutes later you'd see a new guy," continued Zach Stillwell. "It was crazy. We were working 13, 14 hours a day."
Now, there is a great deal more stability at the company, and the hours are far more reasonable. Turnover has fallen dramatically. "We haven't seen a temp in over a year," said Monica White, another long-time MRF employee. "Everyone knows every area, you don't have to train-train-train-train all the time."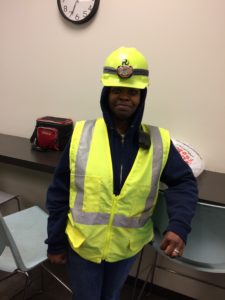 The low turnover rate is better for safety, better for efficiency, and better for morale. "We're a close-knit group here," Kreider laughed, after one of his coworkers hugged him and told him he loved him. The employees all agreed that the Union was the driving force behind this.
Meanwhile, the MRF has seen incredible success and growth. The workforce has grown from 17 to 47 people since first opening, and in March of this year, a second shift will be added, which will nearly double the number of sort employees. All of the new hires will also join the Recology/CleanScapes contract, giving 10-20 new people access to pensions, healthcare, and the other benefits of Union representation.
"The Union has really brought people together around here," said White. "Unity, brotherhood, and in our case, sisterhood!"
Seeing the obvious camaraderie among the employees in the lunch room, I couldn't help but agree. As I thanked everyone for taking the time to pose for a photo outside in the cold, I told them they were a lot of fun. "We should do this again sometime!"
"Well," one of the workers said with a wink, "we are hiring."
I'll keep it in mind.