April 27, 2016
Teamsters Local 174 — along with representatives from Teamsters Local 117, Teamsters Joint Council 28, and members of the Seattle business community — showed up at City Hall in Seattle today to continue our fight against Seattle Mayor Ed Murray's proposed Beverage Tax. Mayor Murray held a press conference at 9:15 this morning to announce further details to his plan, including the addition of diet soda to the 1.75-cent-per-ounce tax on sweetened beverages.
The Teamsters have been opposed to this tax from its inception, having seen firsthand the damage that beverage taxes inflict on family-wage and Union jobs (read more about our position here). We will not support a tax that will put hardworking middle-class Americans out of a job, no matter how well-intentioned the tax may be.
In order to make our voices heard, the Teamsters and our coalition held our own press conference at City Hall immediately following the Mayor's. Teamsters Local 174 Business Agent Pete Lamb was interviewed extensively by several news outlets, and he spoke eloquently about our deep concern that this tax will destroy good jobs in Seattle — just like it did when it was implemented in Philadelphia earlier this year.
After the press conference, representatives from Teamsters Local 174, Local 117, and Joint Council 28 all met with Seattle City Council member Bruce Harrell to discuss our opposition to the tax.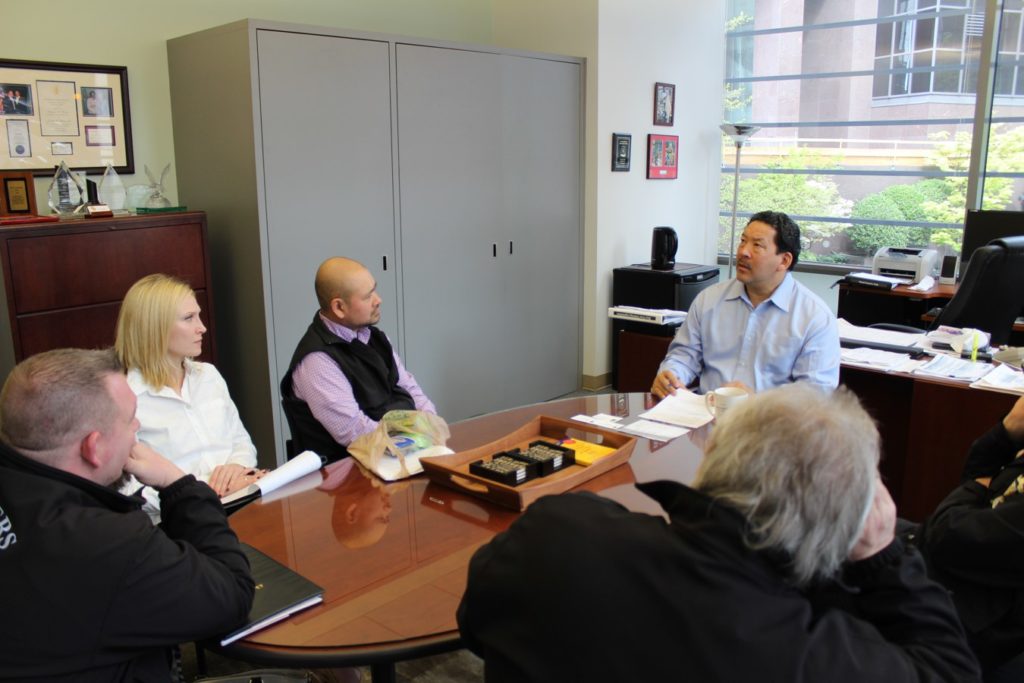 More meetings with Seattle City Council members are upcoming. We will continue to do everything in our power to fight against this job-killing tax.
To see the media coverage of the event, click the following links (list will be added to as more links become available):
View more photos from the event below:
Seattle City Council April 27, 2017