THE KANSAS CITY STAR | Thousands of retired Teamsters will rally in the nation's capital this week for their most public stand yet to protect their pension checks and, they say, maybe yours.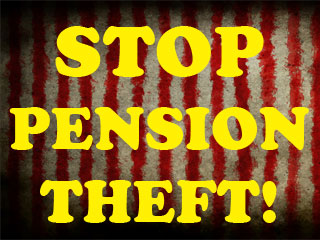 One organizer estimates 2,000 union retirees will travel to Washington, D.C., to lobby their elected representatives on Wednesday and rally Thursday on the Capitol lawn. They hail from Kansas City and rural Illinois, from Florida and North Carolina, from Wisconsin, Tennessee, Nebraska and other states.
They hope a Washington stage will help spread their story.
"That's what we're looking for. We need some attention brought out on what's going on," said Greg Byrnes, who will fly to Washington on Tuesday from Milwaukee. "It's a big mess created maybe three decades ago, and now it's finally coming to a head."
The mess is the Central States Pension Fund. It covers 400,000 active and retired workers but is expected to go broke in 10 years. The retirees are fighting the pension fund's controversial plan to stay afloat by reducing the amount of their monthly checks, many of them by at least half.