COURIER-JOURNAL | For the last five years, UPS and its pilot union have negotiated a new contract in private, with little said about how the talks were going.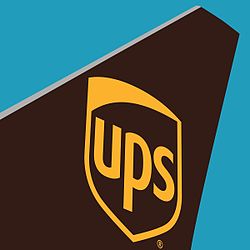 The approach and tone shifted dramatically this week when the pilots' union publicized having opened a strike center at its south Louisville headquarters, following up Tuesday  by accusing the shipping giant of thumbing its nose at the process and of playing "a game of chicken with the pilots."
UPS responded with more restraint, describing the creation of a strike center as a publicity stunt and "typical" tactic of the union.
The pilots invited the media to visit the center on Tuesday and earlier in the day disclosed that a mediator with the National Mediation Board had instructed the parties to present their closing positions. The pilots offered theirs in early April. The UPS bargaining team is expected to offer its positions at another session starting April 25, said Robert Travis, a captain with the company and president of the Independent Pilots Association.
"We feel like we're nearing the end," Travis said during an interview in the room where the union spent $200,000 to build out and equip it with computer monitors, maps and tables. The idea is to allow pilots to keep fellow pilots around the world briefed about what's taking place. About 800 pilots live in and around the Louisville Metro area.