May 3, 2017
Today, the Seattle City Council held their first meeting that involved public comment on the proposed Beverage Tax. The Teamsters strongly oppose this tax because it is a demonstrated killer of good jobs — a similar-but-lower tax destroyed hundreds of Teamster jobs in Philadelphia, and we do not want to see the same situation arise in Seattle. Read more about our position here and here.
Several Teamster members in the Beverage Industry came to give testimony in front of the Council.

We got into the Council Chambers as early as we could to set up shop in the front row of the seating area, in full view of the Seattle City Council members in attendance:
Teamsters Local 174 Business Agent Pete Lamb gave testimony before the council, as did several rank-and-file Teamsters — Columbia Distributing employee and Local 174 Trustee Adam Murphy, Coca-Cola employee JR Noa, Coca-Cola employee Luke Vaule, and PepsiCo employee Anthony Brown. Teamsters Joint Council 28 Political Director Lily Wilson-Codega also spoke out against the tax.
After the meeting, KIRO 7 News asked for an interview, and of course we obliged. Pete Lamb and Adam Murphy both eloquently described our objections to the tax: that while its goals may be noble, we cannot and will not support a tax that puts its burden predominantly on the poor, on people of color, and on working families. View the clip here.
Go Teamsters!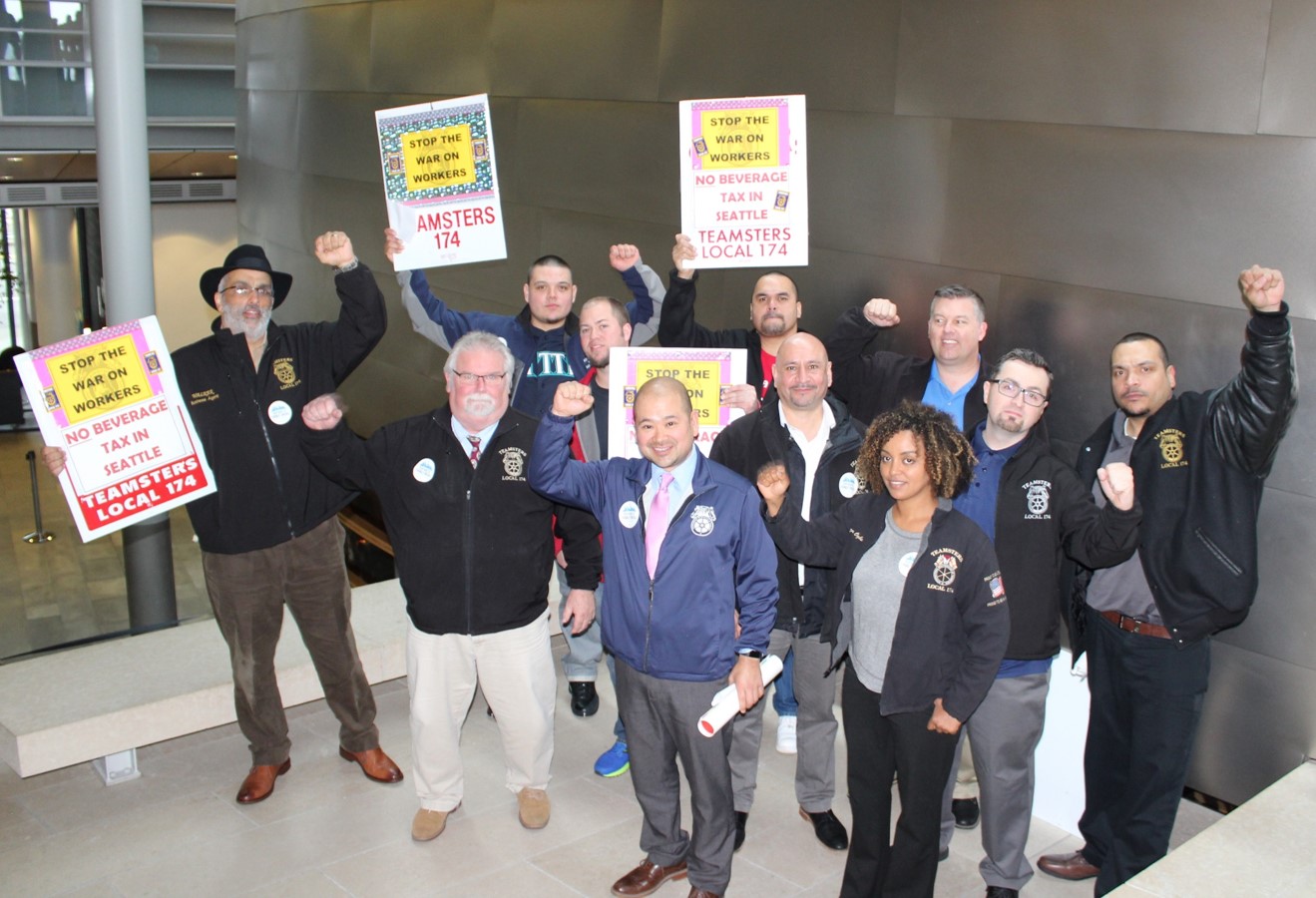 See the full set of photos here:
Fighting the Beverage Tax at Seattle City Council May 3, 2017